Albuquerque, New Mexico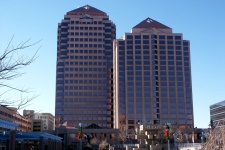 Rentech Solutions is dedicated to offering the best in
computer rentals and technology rentals to Albuquerque, New Mexico
. We pride ourselves in satisfying each client with top notch technology and outstanding customer support. When you rent a computer with us you can be assured that your transaction will be handled quickly, accurately and friendly. Rentech puts professional effort into every rental application. Whether you are contracting us for a one day projector rental or a twelve month computer lease, your interaction will be handled with the utmost care. We want to earn your Albuquerque rental business again and again.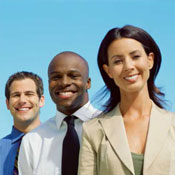 Laptop rentals and Notebook rentals are our specialty in Albuquerque. Rentech Solutions provides brand name laptops, preinstalled software, and accessories to individuals and groups of all sizes. We're large enough to handle your corporate training IT needs but we'd also be delighted to dispatch one customized laptop for a vacationer or business traveler. When you want to rent a laptop we want you to call us. Rentech also provides leasing options for computers and laptops. Lease a computer for a temporary employee. School systems enjoy Rentech's computer leasing options to provide state of the art desktop and laptop rentals for the entire school year.
Leasing computers and notebooks in Albuquerque
will allow you to get the newest IT tools without breaking your budget. Discuss your situation with a Rentech account manager today to see what we can do for you.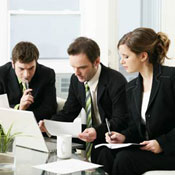 Call Rentech Solutions to rent the hottest projector for your next training event or sales presentation in Albuquerque, New Mexico. We rent high quality LCD projectors from Epson, NEC, Mitsubishi and Viewsonic. Just tell us the approximate number of people and we'll provide you with the right technology to knock their socks off. We also have presentations screens up to seven feet to add with your projector rental. Albuquerque business professionals can count on Rentech to deliver their projector rental complete with any needed presentation screen and accessories to their meeting site. Call us today to schedule your next
Albuquerque projector rental
.
Do you need top quality AV rental equipment for a special event? Why not rent your AV equipment from Rentech Solutions? We have wireless microphones, amplified speakers, and mixing boards to make your Albuquerque event the best one yet. All your AV rental tools will be delivered to your specified location and backed by 24 hour customer support. You put a lot of time and energy into planning your event. Call a company that will put its resources to use for you. Rentech's experienced account managers offer years of know how and we'll advise you on every aspect of AV rental equipment. From features and specifications to set up and operation, we are here for you.
Albuquerque AV rental
clients will enjoy our excellent terms and rates. Our large inventory of AV rental items helps us satisfy the diverse needs of Albuquerque business and personal rental clients at the most affordable cost.
Dell Computer Rental
Conventions Serviced in Albuquerque
Hotels Serviced in Albuquerque
Nativo Lodge
6000 Pan American Freeway NE
Albuquerque, NM 87109
Universities Serviced in Albuquerque