Trenton, New Jersey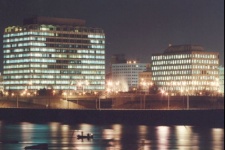 When it comes to laptop rental in Trenton, Rentech Solutions has you covered. Call one of our friendly account managers to discuss your next convention, conference or trade show.
Laptop notebook rentals make great sense for traveling professionals and vacationers
as well. Don't risk damage to or loss of your equipment on the airplane. Renting laptops from us is fast, convenient and cost effective.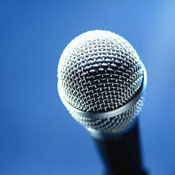 Call Rentech Solutions for the best projector rental in the industry. We offer quality LCD projectors for your training event or sales presentation. We help with small audience set ups by providing a insta theatre 4 foot screen and an Epson Powerlite projector. We also help facilitate an auditorium sized room with a professional folding arm presentation screen. This screen is the size of 2 garage doors. Call an account manager to see how Rentech may assist with your next Trenton presentation.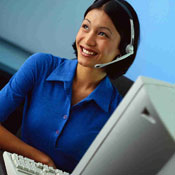 Computer rentals from Rentech Solution in Trenton, New Jersey are prompt and trouble-free. Renting computers makes great sense for trade shows and field projects. All your necessary software can be preinstalled and each unit is inspected before it goes out to ensure your rental experience will be superior. We also provide wireless networking to go with multiple computer rentals.
Call Rentech Solutions to schedule your next AV rental in Trenton. We stock
a full line of audio visual equipment
to meet a wide variety of needs. Our Trenton customers enjoy the convenience and speed of renting AV equipment. If you have a reception, offsite meeting or corporate event coming up, Rentech Solutions will customize a package to meet your budget and necessity.
Computer Rental
Hotels Serviced in Trenton
Marriott Trenton at Lafayette Yard
1 West Lafayette Street
Trenton, NJ 08608
Universities Serviced in Trenton