New Brunswick, New Jersey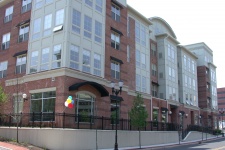 Computer rentals in New Brunswick, New Jersey are just a phone call away with Rentech Solutions. Our dedicated well trained staff will help you find the perfect match to your needs. HP and Dell computers are in stock and ready to be delivered to New Brunswick customers. Rentech Solutions offers you great customer service and technical support as well as unparallel value. Call an account supervisor today for computer rentals in New Brunswick.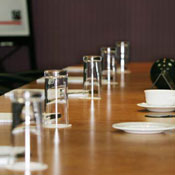 Rentech has Dell and IBM laptops ready for your business travel or New Brunswick company meeting. Now you can travel and attend to business matters with a wireless laptop rental waiting for you at your destination. If you're in need of a quality high speed laptop rental backed by outstanding customer support, call Rentech Solutions to meet your rental needs.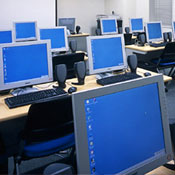 Rentech Solutions services New Brunswick customers for LCD projector rentals. Rentech's years of expertise helps to deliver a customized LCD projector rental for business presentations. Our staff will provide excellent technical support for your upcoming projector rental. Rentech Solutions goal is to provide
a top of the line projector rental product at affordable pricing
with great service. Call today for your next event in New Brunswick.
AV rentals are provided to New Brunswick clients by Rentech Solutions. Call one of our experienced account managers to discuss your upcoming trade show, convention or celebration.
We deliver audio visual rental equipment to New Brunswick customers
for just about any occasion. Call for our complete listing of PA systems, digital camcorders, and much more. All our AV rentals are backed with 24 hour customer support and are guaranteed to be just what you desired.
Rent A Computer
Hotels Serviced in New Brunswick
Universities Serviced in New Brunswick
Rutgers the State University Central Office
83 Somerset St
New Brunswick, NJ 08901