Montclair, New Jersey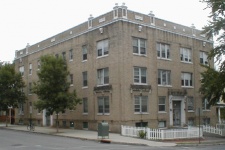 Rentech Solutions will provide your Montclair business with a rental solution to training seminars or PC shortage. Top of the line Dell, IBM and HP computers make up our inventory of desktop rentals that come ready for use. We will custom load software to match the requirements of your Montclair company. Call one of our highly trained associates to get a solution to all your computer rental needs.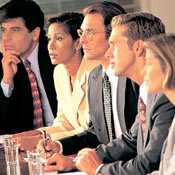 Laptop rentals are a great way to provide your company with portable power when traveling Montclair without limiting business connection.
Rentech Solutions offers fast and convenient laptops
to help with your on the go schedule. Preinstalled software allows less configuration time and increased productivity with your rental. Try Rentech Solutions laptop selection today.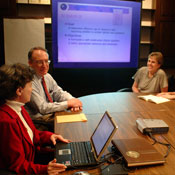 Rentech Solutions provides LCD projector rentals that are second to none. Do you have a presentation to give in Montclair, New Jersey? With our years of experience, you will be assured of receiving the right projector to help you succeed.
Epson, Mitsubishi and Sanyo brand projectors
are always available for rental. Dial Rentech, we work towards the perfect projector rental together.
AV rentals may be obtained from Rentech Solutions Montclair deliveries. We make PA systems, wireless microphones, digital cameras and digital video cameras available to Montclair customers. Renting AV equipment is cost effective and convenient for corporate meetings, receptions or reunions. Allow Rentech Solutions to assist you with your next audio visual rental endeavor.
Video Projector Rental
Hotels Serviced in Montclair
Georgian Inn
37 N Mountain Ave
Montclair, NJ 07042
Universities Serviced in Montclair