Concord, New Hampshire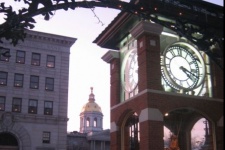 Rentech Solutions is Concord, New Hampshire's number one stop for high quality computer and technology rentals. With brand names like Sony, JVC, IBM and HP, we have the right tools to get your mission accomplished. We deliver your rental equipment right to your doorstep professionally packages with all the necessary accessories and operations manuals. Just tell us when you need it and for how long and we'll do the rest. Concord business clients have counted on Rentech computer rentals for years because of our great service and tremendous pricing.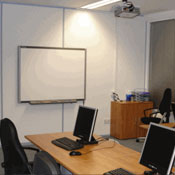 When it comes to laptop rental and
computer leasing in Concord
, Rentech Solutions has you covered. Call one of our friendly account managers to discuss your next convention, conference or trade show. Laptop and notebook rentals make great sense for traveling professionals and vacationers. If you're like most people, you won't want to be away from the internet for long. Let Rentech deliver a customized notebook rental to your hotel the next time your company sends you out of town. Don't risk damage to or loss of your laptop on the airplane. Renting laptops from us is fast, convenient and cost effective. Leasing options are also available from Rentech. Concord customers can handle seasonal work and supply temporary employees with their own desktop computer or laptop.
Lease a laptop from Rentech
the next time you have a project to attend to in Concord.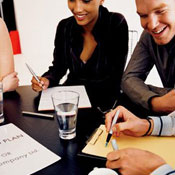 Planning a presentation or training seminar in Concord? Call Rentech Solutions to rent the Infocus LP850 projector. This projector boasts 4500 lumens and is perfect for most large presentations. We also stock Epson, Viewsonic and Dukane projectors of all sizes and carry presentation screens to help complete your mission. Rentech maintains a diverse inventory of
projector rentals for Concord
customers. Individuals can get a 1400 lumen projector rental to display pictures at their next family gathering. Corporate customers could benefit from a projector rental for sales presentations and quarterly meetings. We make projector rental easy.
When you need to make an impact with your next presentation, call Rentech Solutions for an AV rental. We are delighted in helping you make a great impression. We provide microphones, speakers, DVD players, laser pointers and awesome plasma displays in Concord. An AV rental is the perfect thing to spice up your company picnic. You can set up a DJ booth to play all your favorite songs and attach a mixer and microphone to make special announcements. Concord wedding reception planners are always looking for ways to save money. With Rentech's convenient terms and large inventory, we're sure to provide the right audio visual rental gear at the best price in Concord. If you need to
rent AV equipment in Concord
, please call us.
Video Projector Rental
Conventions Serviced in Concord
Hotels Serviced in Concord
Holiday Inn Concord Downtown
172 North Main Street
Concord, NH 03301
Universities Serviced in Concord