Jackson, Mississippi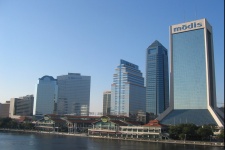 In the computer rental industry, technology quickly changes. That is why the Jackson business community has responded by renting computers for short term events. Rentech Solutions has developed a fabulous reputation in the computer rental and technology rental industry as a professional company that delivers quality IT at affordable rates and convenient terms. We are delighted to assist you with your company's trade show event or convention in Jackson. A Rentech account managers will guide you through the process and ensure that your rental is the right fit for your goals and responsibilities. Don't worry about transporting your office equipment around Jackson, Mississippi. Rent a computer, a laptop or a projector from Rentech. We will deliver to the site and provide 24 hour set up and operation assistance. We will ensure you receive state of the art rentals that will impress your staff and customers. Call us for any computer rental or audio visual rental need in Jackson.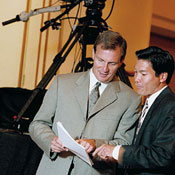 Call Rentech Solutions the next time you need to
rent or lease a computer in Jackson, Mississippi
. We offer the latest technology for community meetings, sales rallies and corporate events from the leading manufacturers, such as IBM and Dell. We offer one day rentals on all computers and have extended computer leasing deals as well. Searching for a
notebook rental in Jackson
? Rentech Solutions has what you need. Laptop rentals are one of the fastest growing trends for people looking for convenient and economical solutions to their computer needs. Call one of our friendly and knowledgeable account managers and we'll tailor the right notebook rental or lease for you.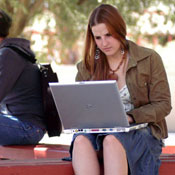 Rentech Solutions services Jackson, Mississippi for LCD projector rentals. Rentech has years of expertise and helps to deliver the right projector rental to Jackson's customers for business presentations. Our staff will provide excellent tech support for your event. Our goal is to provide a quality projector rental product with great service and pricing. Rentech is pleased to handle projector rental orders for personal use in Jackson. Many companies focus on business to business rentals and leasing but Rentech recognizes the benefit to individuals as well. Sometimes you just want to stay in with the kids. Try renting a projector for a family movie night. Our projector rentals attach easily to your HDTV, DVD player or PC. Call today for your next
projector rental in Jackson
.
Call Rentech Solutions for all your
AV rental needs in Jackson
. We stock an assortment of top quality microphones, mixers, speakers, digital cameras, and plasma displays. Whether it's a wedding reception, a class reunion or a corporate recognition event, we have what you need in Jackson AV rentals. Make the right choice when planning your next special day. Call a professional AV rental company. Our audio visual equipment is state of the art. Each AV rental is tested by a trained technician before you get it to ensure you receive the finest experience possible. All our AV rentals will arrive neatly packaged with all accessories and manuals. We also provide you with 24 hour set up and operation assistance. Rent with confidence. Call Rentech Solutions today.
Video Camera Rental
Hotels Serviced in Jackson
Hilton Jackson
1001 East County Line Road
Jackson, MS 39211
Universities Serviced in Jackson