Waterford, Michigan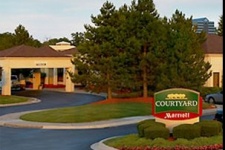 Call Rentech Solutions to schedule your next projector rental in Waterford. We have state of the art LCD projectors and screens to make your presentation surpass the competition. We also rent projectors for birthdays, receptions and retirement parties so that you can display digital photos of the guest of honor. We stock all the top models in a variety of lumens to meet any Waterford projector rental requirement.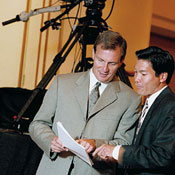 Rentech Solutions is Waterford's best location for
computer rentals and leasing
. We pride ourselves in offering the latest technology for your software convention or corporate event. Whether you need one or one hundred computer rentals, we can provide Waterford clients a customized solution to fit their specific goals and budget.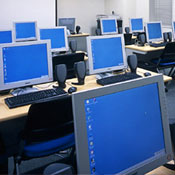 When you need to rent a laptop in Waterford, Michigan, call Rentech Solutions. We provide state of the art IBM, HP and Dell laptop
notebook computers to meet your project requirements
. We offer ghosting service to ensure all your computers are preloaded with the proper software and guarantee that you will have them on time and at the lowest cost. A laptop rental makes great convenience for business travelers and vacationers.
Do you need to rent AV equipment in Waterford? At Rentech Solutions, we pride ourselves in offering the latest technology in AV. We rent everything from wireless microphones to 42" plasma displays. Call us to tailor an AV rental package that will meet your budget and exceed your expectations. Make your Waterford event the best it can be with an AV rental from Rentech Solutions.
Computer Rental
Hotels Serviced in Waterford
Holiday Inn Express
4350 Pontiac Lake Road
Waterford, MI 48328

Universities Serviced in Waterford