Taylor, Michigan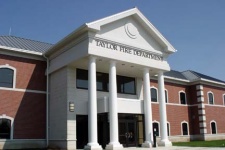 Taylor, Michigan's number one stop for computer rental is Rentech-Solutions. We supply companies with the equipment needed to handle short term projects or supply temporary employees. We are committed to handling Taylor's computer rental needs accurately and economically. Call an experienced Rentech account representative to discuss your next project.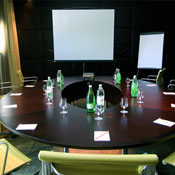 Rentech Solutions provides Taylor customers with outstanding service in laptop rentals. If you need to rent a laptop computer for a day, call us. If you need to rent one hundred laptops for a week, we will assist with that too. We are committed to deliver an
outstanding value in laptop notebook rentals
for our Taylor, Michigan clients.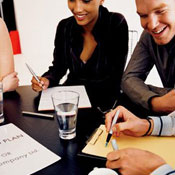 Call Rentech Solutions for the latest in LCD projector rental. We offer top quality Epson, Viewsonic, Sanyo and Infocus projector rentals in Taylor, Michigan. When planning your next presentation, movie night or sports party look no further. We provide the right projector rental to astonish your group. We also provide DVD player rentals and amplified speakers rentals to compliment your projector in Taylor.
Organizing an event in Taylor is simple when you rent AV equipment from Rentech Solutions. We offer
high quality speaker systems, wireless microphones, and digital video cameras
to make your event stand out from the rest. A 42" plasma display could be the element that puts your Taylor presentation over the top. It's just a call away when you decide to rent AV equipment from Rentech Solutions.
Rent Dell Laptops
Hotels Serviced in Taylor
Ramada Inn Downriver
20777 Eureka Road
Taylor, MI 48180
Universities Serviced in Taylor