Flint, Michigan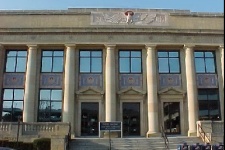 Call Rentech Solutions for high quality projector rentals in Flint. Our LCD projectors are light and portable. They connect easily to your laptop for power point presentations. Or rent a projector, DVD player and amplified speakers for an outdoor movie party. Projector rentals offer Flint customers expanded flexibility when traveling offsite.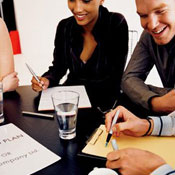 When you need to rent a computer in Flint, Michigan, call Rentech Solutions. We provide
state of the art IBM, HP and Dell computers
to meet your projects requirements. We offer ghosting service to ensure all your computers are loaded with the proper software and guarantee that you will have them on time. Let Rentech supply the computer rentals for your next Flint operation.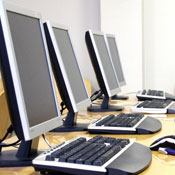 Rentech Solutions is Flint's best site for laptop rentals and leasing. We pride ourselves in offering the latest technology for your vacation, training seminar or corporate event whether you need one or one hundred laptop rentals. Discuss your next project in Flint with one of our laptop notebook rental specialists.
Flint AV rentals can be obtained from Rentech Solutions. We rent
digital video cameras, DVD players and PA systems
. An audio visual rental is perfect for your next offsite meeting. A Flint, Michigan client recently received a wireless microphone and Anchor speaker system so she could communicate a thank you speech to her employees at the company picnic. What could an AV rental do for you?
IBM Notebook Rental
Hotels Serviced in Flint
Holiday Inn
5353 Gateway Centre
Flint, MI 48507
Universities Serviced in Flint