Detroit, Michigan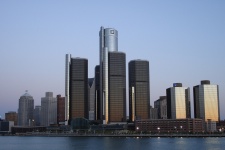 Rentech Solutions provides a vast inventory of rental equipment and services in Detroit. We can accommodate computer rentals, wireless note book rentals, projector rentals, and a large inventory of audio visual rentals in Detroit. Our personal account managers are experienced and knowledgeable and will make sure no equipment rental details will be overlooked. At Rentech Solutions we treat every client's rental as a unique individual hassle free process. Our large base of repeat rental client's proves our track record of being the industry leader in equipment rentals and providing unsurpassed customer service in Detroit.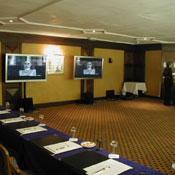 We provide all major corporations, government offices, universities, and businesses in Detroit with dependable quality name brand computer rentals and laptop rentals. Our large inventory lets us offer a wide variety of various model computer rentals and laptop rentals to suite our customer's individual needs. Rental technicians are available to help assist in finding solutions and save time for customers needing large quantities of
Detroit computer rentals
with custom software and configurations. Please contact our computer rental department for details, pricing, and services offered in
Detroit for laptop rentals
.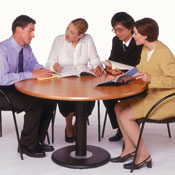 In Detroit we also service projector rentals for power point presentations, conventions, tradeshows, and even weddings. Projector rentals from Rentech Solutions are an effective way to present various types of media to larger audiences while staying within an affordable budget. We stock a large inventory of quality projector rental models to assist in meeting any customer's unique situations and needs. In addition to any
projector rental in Detroit
we carry projector screen rentals available to accommodate any room and audience size in Detroit. All projector rentals are tested thoroughly to maintain our high standard of dependability and to ensure every projector rental in Detroit is in perfect working condition. Contact any sales associate for further assistance on projector rentals in Detroit.
Audio visual rentals are another specialty Rentech Solutions offers for our client's events in Detroit. We will provide quality name brand Av rentals with all accessories included at an affordable price. We stock a complete line of powered speaker rentals, audio mixer rentals, camcorder rentals, and both wired and wireless microphones. Our in house technicians will help with the details and make sure with every audio visual rental in Detroit our customers will have the necessary direction on how to use all the equipment properly. With every AV rental we also provide and can accommodate custom length cables for larger venues and more specific floor planning. For further assistance on any
audio visual rental in Detroit
please contact one of our audio visual rental specialists.
Rent A Notebook
Conventions Serviced in Detroit
Hotels Serviced in Detroit
Universities Serviced in Detroit