Ann Arbor, Michigan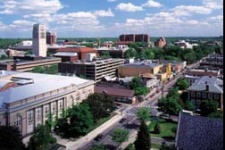 When you're in need of the latest technology for a project in Ann Arbor, call Rentech Solutions. We supply computer rentals from the top name brands in the industry. We offer long and short term rentals and will customize an order to fit your Ann Arbor computer rental requirements.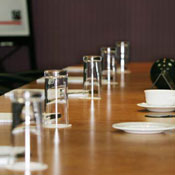 Do you need to rent AV equipment in Ann Arbor? At Rentech Solutions, we offer the latest tools in AV. We rent wireless microphones, speakers and mixing boards to make your event the best it can be. Call Rentech when planning a company picnic or festival booth in Ann Arbor. Don't forget to
ask about our 42" plasma displays for trade show booths
or recognition events.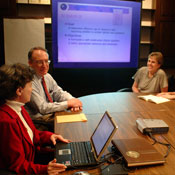 Call Rentech Solutions to discuss your next laptop rental. We deliver IBM, Dell and HP laptop computers to Ann Arbor, Michigan. Rentech Solutions can provide a single laptop for a business traveler or several hundred units for a corporate event. Ann Arbor clients enjoy the speed, convenience and economy of laptop notebook rentals. Let us put a laptop rental plan together for you.
Rentech Solutions provides quality projector rentals to Ann Arbor clients. We have a large inventory of projector in varying lumens and resolutions and are sure to have one that will suit your specific goals. We will supply presentation screens from four foot up to auditorium sized insta theaters. Call Rentech to
discuss a projector rental for your next Ann Arbor presentation
.
Dell Laptop Rental
Hotels Serviced in Ann Arbor
Ann Arbor University Hotel and Suites
3750 Washtenaw Avenue
Ann Arbor, MI 48104
Universities Serviced in Ann Arbor