Wellesley, Massachusetts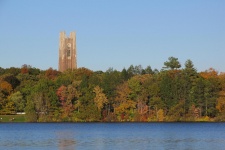 Rentech Solutions can provide your Wellesley business with computer rental that makes training or seminars affordable and convenient. Our high powered Dell and HP systems have all of the features a company could use. Rentech Solutions preloads your desired software on all of our computers to meet the demands of your business. An experienced staff member in Wellesley, Massachusetts will help you select the computer rental that best fits your company.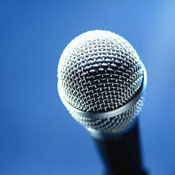 Whether you are traveling to meet job requirements or in need of laptop rental for personal business use we have an
excellent selection of IBM and Dell laptop rentals for you
. Our friendly well trained staff can assist you in making your laptop notebook selection at Rentech Solutions of Wellesley a pleasurable rewarding experience.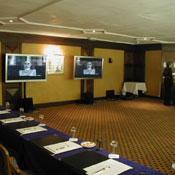 Rentech Solutions offers a great way to plan your next business presentation in Wellesley We offer
a wide variety of LCD projector rentals
for your visual needs. Crisp, clear Epson projectors will liven up your next conference. Our friendly staff will assist with technical support as well as help you make the right projector rental decision for the size of your application in Wellesley. Let Rentech Solutions help you succeed.
Do you need top quality audio visual rental equipment for a special event in Wellesley? Why not rent your AV equipment from Rentech Solutions? We have PA systems, amplified speakers, and mixing boards to make your event the best one yet. All your AV rental electronics delivered to Wellesley customers are backed by 24 hour customer support and our 100% satisfaction promise.
Renting Notebooks
Hotels Serviced in Wellesley
Holiday Inn
399 Grove St
Newton, MA 02459

Universities Serviced in Wellesley