Waltham, Massachusetts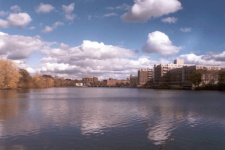 Call Rentech Solutions to rent a projector for your next training event in Waltham, Massachusetts. We rent quality LCD projectors from Epson, NEC, Mitsubishi and Viewsonic. Just tell us the approximate size of your presentation and we'll provide you with
the right LCD projector
. We also have a full line of accessories and presentation screens available to Waltham customers.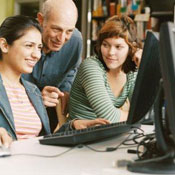 Rentech Solutions is Waltham's premier site for all your computer rental needs. We provide state of the art IBM, Dell and HP products. We will also customize each unit with your requested software when you rent desktop computers from us. Waltham's computer rental clients will enjoy 24 hour customer support from Rentech Solutions employees with each computer rental.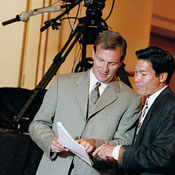 When Waltham customers need laptop rentals, they choose Rentech Solutions. Rentech offers state of the art Dell and
HP laptop systems
that best fit your needs. Pre-installation of your custom software and privacy protection allows Waltham laptop rental to be easier and more time effective than ever before.
When you are preparing an exhibit for a trade show or fair, call Rentech Solutions for the audio visual rental items you desire. Waltham customers routinely receive PA systems, plasma displays, DVD players and more. We'll help make your display the one that is noticed and observed. Our audio visual rentals in Waltham are cost effective and convenient. Call Rentech and let us put an AV rental package together for you.
Renting Projectors
Hotels Serviced in Waltham
Westin Waltham Boston Hotel
70 3rd Avenue
Waltham, MA 02451

Universities Serviced in Waltham