Northampton, Massachusetts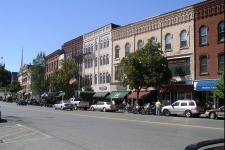 Call Rentech Solutions before your next presentation in Northampton to
secure a high quality LCD projector rental
. Our projector inventory consists of industry leading brands like Epson, Sanyo, Infocus and Mitsubishi . A professional presentation would not be complete without a viewing screen and high resolution projector. Let us supply a projector lease package and accessories that you require to make your next conference a sucess.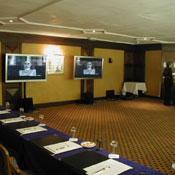 Rentech Solutions provides superior computer rentals in Northampton, Massachusetts. We deliver desktop computer leases to conventions and training seminars but we also supply single computers at affordable rates. If you need to boost IT numbes for a meeting, we will get you the computer rental complete with accessories like networking. We offer daily, weekly, and monthly contracts on every item in our warehouse. Call to have one of our account managers put a plan together to fit your company needs.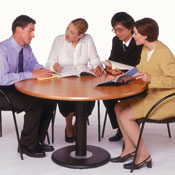 Laptop rentals are a great asset to Northampton
, Massachusetts businesses. Companies are renting laptop computers from Rentech Solutions to save time and increase resources during conventions and training seminars. Renting a laptop is also a valuable resource for busy sales professionals and consultants in Northampton. Call Rentech to talk about your next laptop rental endeavor.
When you need to rent AV equipment in Northampton, call Rentech Solutions. We offer top quality PA systems, digital camcorders and complete mixers. Let us provide you with the technology you need at the right time and at the lowest possible cost. You can also rent 42" plasma displays as well as PA systems and microphones to facilitate a trade show or convention. Call Rentech Solutions today.
Digital Projector Rental
Hotels Serviced in Northampton
Clarion Hotel and Conference Center
1 Atwood Drive
Northampton, MA 01060
Universities Serviced in Northampton