Lexington, Massachusetts

Rentech Solutions will help your Lexington business acquire affordable computer rental for any kind of application. Our HP and Dell computers give you great technology and help your company excel in times of PC shortage. We will help with all of your company's specific software requirements and individual needs. Rentech Solutions is Lexington's premier computer rental establishment, call today.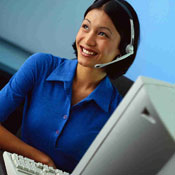 Laptop rentals allow freedom of offsite meetings and conferences without sacrificing PC power. Rentech Solutions HP and IBM laptops provide portable power that can be used to tackle your projects on the move.
Laptop rental in Lexington is easy
with the help of our knowledgeable sales staff that will answer any questions you may have. Make Rentech Solutions your laptop notebook rental provider and experience our quality service.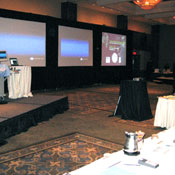 Are you planning a business presentation in Lexington? Rentech Solutions can provide the perfect LCD projector rental for any of your applications. Years of experience allows us to help you select from LCD Epson Powerlite projectors and other great brands to fit your applications. Rentech Solutions offers a satisfaction guarantee and our full technical support.
Plasma TV's
, digital camcorders and PA systems are just a few of Rentech Solutions many audio visual rentals available. Our friendly staff can help you plan your AV needs for your next Lexington, Massachusetts function or show. All of our products are tested before being shipped, so quality and dependability is assured. Call Rentech Solutions and make AV rentals an affordable pleasure.
Leasing Laptops
Hotels Serviced in Lexington
Sheraton Lexington Inn
727 Marrett Road
Lexington, MA 02421
Universities Serviced in Lexington