Haverhill, Massachusetts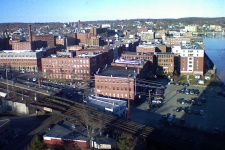 Haverhill based companies can greatly benefit from the use of Rentech Solutions desktop computer rental services. We will assist your business with choosing between our powerful Dell and HP systems. Training seminars are affordable with Rentech Solutions designed around you rental approach. Call Rentech of today for all your computer rental requirements in Haverhill, Massachusetts.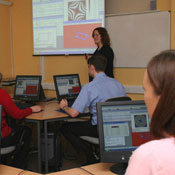 A projector rental from Rentech Solutions may be the perfect item for your next conference, business presentation or Haverhill family reunion. Make Power Point presentations come to life with our full line of high quality LCD projectors.
Epson Powerlite, Sanyo and other brands
in varying lumens and resolutions offer you a selection of projectors for all applications. Rentech Solutions will help select the perfect projector rental and accompanying screen for your next big event.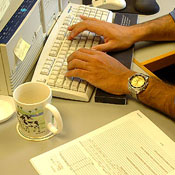 When planning offsite meetings in Haverhill, Rentech Solutions has a laptop rental that will fit your criteria. Our HP and IBM laptops are powerful and easy to use. Maximize business productivity and enjoy the freedom of movement in Haverhill with a laptop rental matched to your requirements and applications. Rentech Solutions knowledgeable employees can help you decide which laptop notebook rental is perfect for your business or travels in Haverhill.
Rentech Solutions audio visual rental department is second to no one in selection and customer service. The AV equipment we offer for lease allows every electronic rental need in Haverhill to be satisfied. Plasma TV's as well as digital camcorders are a phone call away.
Complete Anchor PA systems, wireless microphones, DVD players and more
will help meet your Haverhill AV requirements. Rentech Solutions will help you decide which AV rental suits your applications best while providing the lowest lease rates in Massachusetts.
Rent Laptops
Hotels Serviced in Haverhill
Best Western Merrimack Valley
401 Lowell Avenue I-495, Exit 49
Haverhill, MA 01832
Universities Serviced in Haverhill