Cambridge, Massachusetts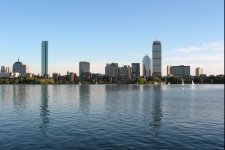 LCD projectors are available for your next business presentation in Cambridge. Rentech Solutions years of experience will help you make the proper projector rental choice. With industry leading brand names like Epson, Mitsubishi, and Infocus we can offer you the finest selection of projectors and screens available. We stand behind our projectors with full technical support and Rentech's quality guarantee.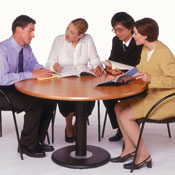 Laptop rental allows you to travel around Cambridge while keeping pace with a busy business life. Rentech Solutions has great laptops available from
HP and IBM
to allow you access cutting edge technology available on the go. All of Rentech Solutions laptops are pre-tested and configured to suit your specific applications. We want you to experience professional laptop lease packages in Cambridge with confidence and ease.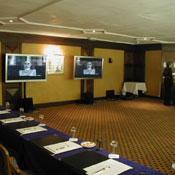 Rentech Solutions computer rentals are second to none. With the help of Rentech's friendly, highly qualified account managers, computer rentals in Cambridge, Massachusetts have never been easier. We offer state of the art Dell and HP computers to maximize your company's productivity in times of increased IT demand . Try Rentech Solutions of for a rewarding hassle free desktop computer leasing experience in Cambridge.
We have
an incredible selection of AV rentals
available at Rentech Solutions. PA systems and wireless microphones are always ready to be rented for a reception or your company's use. Whether you need a digital camcorder to capture a Cambridge family reunion memory or a plasma TV for trade show presentations, Rentech's highly trained associates assure that we will help provide the best solution for your AV rental no matter what your intended venue may be.
Notebook Rental
Hotels Serviced in Cambridge
Hyatt Regency Cambridge
575 Memorial Drive
Cambridge, MA 02139
Universities Serviced in Cambridge