Westbrook, Maine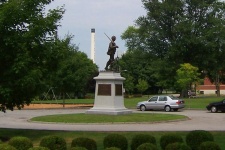 When planning a get together or retirement party in Westbrook consult Rentech Solutions for your AV rental needs. PA systems, plasma TV's and digital camcorders are just a few of our items in stock for rental.
All audio visual rentals are pre-tested and the quality is assured
by dedicated knowledgeable Rentech Solutions employees. Enjoy your next Westbrook, Maine event with the help of an AV rental from Rentech Solutions.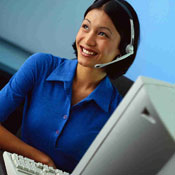 Rentech Solutions can help your business rent the perfect computer tailored to your Westbrook company's needs. The high powered HP and Dell computers we offer come with the latest software and have the backing of our full technical support. Call and speak to our well trained employees to find a solution for all your computer rentals today.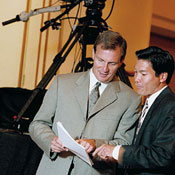 A laptop rental can make traveling much easier in Westbrook.
IBM and HP laptops are readily available
from Rentech Solutions to give you freedom of movement. Pre-tested and ready to run software means more productivity at your next offsite meeting in Westbrook, Maine. Rentech Solutions customer support lets you rent a laptop with the confidence of dependability and ease of use.
Westbrook clients can rent projectors knowing that all technical questions and product support is a phone call away. Rentech Solutions can help make presentations and slide shows look great with our Epson LCD projectors. Our dedicated account managers will make sure that the necessary model and accessories is fitted to your personal application in Westbrook. Lease LCD projectors with confidence from Rentech Solutions rental center.
HP Notebook Rental
Hotels Serviced in Westbrook
Super 8 Westbrook/ Portland
208 Larrabee Road
Westbrook, ME 04092
Universities Serviced in Westbrook