Portland, Maine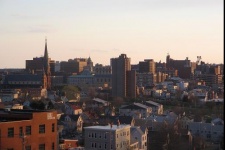 When you require the latest technology for a project in Portland, Maine, call Rentech Solutions. We supply equipment rentals from the most dependable brands in the computer, AV and projector industry. We offer long and short term rentals and will customize an order to fit your Portland rental requirements. Our staff offers years of experience in the rental and leasing industry and we strive to deliver the best customer service in the field. When you speak with a rental agent from Rentech you can rest assured that we will listen to your concerns and provide you with the rental items that meet your objectives and budget.
Portland business customers can rent computer
or AV equipment with confidence. Call Rentech to experience a professional, friendly rental service.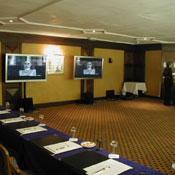 Laptop rentals and Notebook leases are readily available in Portland. Rentech Solutions provides brand name laptops, preinstalled software options, and accessories to individuals and for sales presentations of all sizes. Our company has enough units to equip your corporate training IT needs but we also deliver one customized laptop for a vacationer or business traveler. When you want to rent a laptop we want you to call us. Rentech also provides flexible rental terms for computers and laptops. Lease a computer for a temp office setup. Technical training facilities benefit from Rentech's computer leasing options to provide state of the art desktop and laptop rentals for students' ever changing demands.
Leasing laptops and notebooks in Portland
will allow you to get the newest IT tools without exceeding your budget. Discuss your situation with a Rentech account manager today to see how we can best serve your laptop leasing requirements.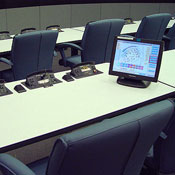 We provide
projector rentals for any presentation in Portland
. Our projector rentals are a great resource to enhance trade show booths, corporate training seminars, and power point presentations in the greater Portland area. All our projectors for rent are completely tested before and after every rental in Portland to maintain high quality and dependability for every event in Portland. We also provide a large selection of projector screen rentals in different sizes to accommodate any projector rental and audience size in Portland. Please contact our AV department for more information in regards to projector rentals and the many options we offer Portland, Maine.
Do you need top quality AV rental equipment for a special event? Why not rent your AV equipment from Rentech Solutions? We have wireless microphones, amplified speakers, and mixing boards to make your Portland event the best one yet. All your AV rental tools will be delivered to your specified location and supported by 24 hour customer consultation. You put a lot of time and energy into planning your event. Call a company that will put its resources to use for you. Rentech's experienced account managers offer years of know how and we'll advise you on every aspect of AV rental equipment. From features and specifications to set up and operation, we are here for you.
Portland AV rental
clients will enjoy our excellent terms and rates. Our large inventory of AV rental items helps us satisfy the diverse needs of Portland business and personal rental clients at the most affordable cost.
Camcorder Rental
Conventions Serviced in Portland
Portland Exposition Building
239 Park Avenue
Portland, ME 04102
Hotels Serviced in Portland
Embassy Suites
1050 Westbrook Street
Portland, ME 04102
Universities Serviced in Portland