Shreveport, Louisiana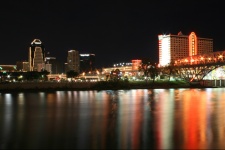 Computer rental and leasing is becoming a staple to Shreveport companies. We offer the leading technology from IBM, Dell, and HP for all your desktop computer rental requirements. Pre-uploading of software makes renting a computer economical and expedient. We will ghost all your laptop rentals with your company specific software to save you time and set up hassle. Place a computer rental in the hands of each of your Shreveport sales professionals the next time you plan a training class. Renting notebooks will allow your associates to gain valuable hands on experience with new software. Rentech Solutions wants to be your preferred vendor for
laptop leasing in Shreveport
. We offer friendly customer support and provide low leasing rates. Companies can benefit from a desktop computer lease that provides the required technology without an excessive capital expenditure. Call us to customize a laptop rental package for your activities.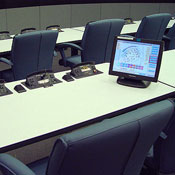 Laptop rental is available from Rentech Solutions with just a simple phone call. Our account managers routinely design laptop notebook leases to accommodate the individual needs of Shreveport companies. No notebook lease package is too small or large for Rentech Solutions to develop into a viable solution. We provide traveling professionals and sales consultants with the latest laptop computers rentals for offsite meetings. Let one of our dedicated technicians develop the ideal solution to your increased
computer rental needs in Shreveport
. We will take the hassle out of laptop leasing in Shreveport by providing the best technology at the lowest leasing rates. Try using our dedicated friendly laptop rental service today.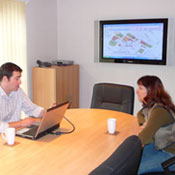 Rentech Solutions provides a large inventory of
LCD projectors for rent in the Shreveport area
. We carry a full line of name brand projector leases that match your specific application requirements. Projectors for rental in Shreveport vary by resolution and lumen rating matched to your audience and room size. All projector rentals include the necessary accessories for simple hookup to notebook computers, TV's, DVD players, and other electronic items with simple connections. Rentech solutions technicians carefully inspect every projector rentals for quality and dependability. We also provide professional projector screen rentals in Shreveport. Projector's lumen ratings differ and can be tailored to your specific requests and audience size. Contact any of our associates today for a consultation and quote on the right LCD projector rental for presentations in Shreveport.
Additional items we keep in our warehouse are a comprehensive collection of audio visual equipment rentals available for any size event in Shreveport. We provide large venues with name brand wireless microphone rentals, mixers, powered speaker system rentals, and plasma TV's. We also supply digital camcorders in varying configurations. All of our AV rentals are professional grade and are completely inspected before and after every single rental. Audio visual equipment leases come neatly packed with all the necessary accessories and cable packages for quick setup and universal compatibility between multiple pieces of AV rental gear. Please don't hesitate to contact Rentech Solutions for detailed AV equipment information and individual product specifications on any of our
audio visual rentals in Shreveport
.
Laptop Rental
Conventions Serviced in Shreveport
Hotels Serviced in Shreveport
Holiday Inn Express
5101 Westwood Park Drive
Shreveport, LA 71109

Universities Serviced in Shreveport