Chalmette, Louisiana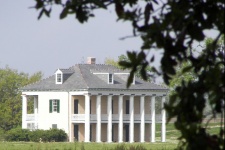 Chalmette Computer Rentals
Call Rentech Solutions the next time you need to rent a computer in Chalmette. We provide computer rentals to get your next training event, conference, or tradeshow up and running. Our imaging and configuration service can upload the software you need to save you time and labor expense. Chalmette computer rental clients can also enjoy piece of mind that we are here for them 24 hours for tech support. We make sure that your desktop computer rentals have the software preinstalled that you request. Contact one of our knowledgeable account managers with your specific software requirements.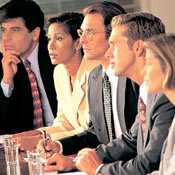 Chalmette Laptop Rentals
Rentech Solutions is Chalmette, Louisiana's number one stop for laptop computer rentals. We pride ourselves in offering the latest technology such as IBM, Dell and HP for your next project, backed by outstanding customer support. Laptop rentals are an economical way of handling short term IT needs for field projects or business travel. All of our laptop notebook rentals come with everything you need to be ready to be up and running as soon as you receive the equipment. Whether you need one or one hundred laptop rentals, let us customize a solution for you.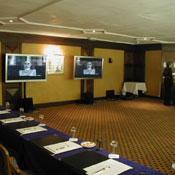 Chalmette LCD Projector Rentals
Planning a conference or training event in Chalmette? Rentech Solutions has the presentation equipment you need. We rent high quality
LCD projectors from Epson, Viewsonic, Sanyo and Mitsubishi
. Don't forget to ask about our professional seven foot presentation screen that will make a lasting impression. Call us to help customize your Chalmette Powerpoint presentation event. Every one of our projectors come with the cables you need to hook up to a laptop or a DVD player. Small audiences to ballroom size theater events are a specialty of our LCD projector rental services. Please call one of our associates for more information today.
Chalmette Audio Visual Rentals
When you have a special event coming up in Chalmette,
call Rentech Solutions for a quality AV rental
. We can deliver PA systems, powered speaker, plasma displays and much more for your occasion. An audio visual rental will help make your reception, retirement party or recognitions event distinctive and fun. We offer the top name brand audio visual rentals from Sony, Mackie and Fender just to name a few. Every one of our AV rental packages is custom tailored to your specific requirements. Contact Rentech Solutions today for a consultation about your next AV rental in Chalmette, Louisiana.
Rent Projectors
Hotels Serviced in Chalmette
Marina Hotel Inc
5353 Paris Rd
Chalmette, LA 70043
Universities Serviced in Chalmette