Kailua, Hawaii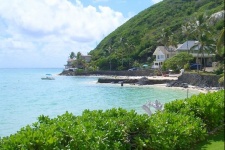 Kailua Laptop Rentals
Laptop rentals can be obtained from Rentech Solutions in Kailua. We ship notebook rentals to hotels and conference centers for vacationers, business travelers and meeting attendees.
Renting a laptop makes travel so much easier
. There's no need to risk damage or loss of your laptop computer when we can have a customized laptop rental shipped directly to your destination. Call Rentech for a premier laptop rental for your next stay. Our state of the art notebook rentals from IBM and HP offer Core2 Duo processors for demanding applications and high end software.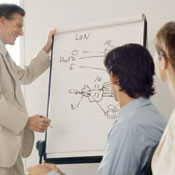 Kailua LCD Projector Rentals
Call Rentech Solutions for a projector rental in Kailua
. We deliver the finest projectors on the market for sales presentations, community events or home entertainment. We recently sent a laptop to a client's retirement party so they could professionally display pictures of the retiree throughout his years of service. Powerpoint presentations at resorts are affordable and easy with a projector rental from Rentech Solutions. Let us provide the latest projector models at low rental rates instead of using outdated equipment that is priced astronomically high. Our warehouse of LCD projectors available for rental are well maintained and regularly serviced.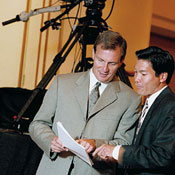 Kailua Audio Visual Rentals
Are you planning a special event requiring AV rental equipment in Kailua? Let Rentech Solutions assist you in obtaining the best audio visual rental gear available at rock bottom prices. We supply top quality audio visual rentals for wedding receptions, offsite meetings and recognition events. Call us for wireless microphones, speaker systems and PA equipment. We make sure that all of our large rental inventory of audio visual items is checked before each and every rental customer requests a delivery. Fender, Mackie, Shure and Sony are just some of the top name brand audio visual rentals that Rentech Solutions offers.
Kailua Computer Rentals
Rentech Solutions delivers quality computer rentals to Kailua, Hawaii customers. Computer rentals are perfect for businesses looking to fill a short term need without a huge capital expenditure. We supply computer rentals for conferences and conventions as well as supplying temporary employees with office IT equipment. Rentech also backs up every rental with 24 hour support and outstanding customer service. We set the standard in customer satisfaction and service that sets our company apart from other computer rental vendors. We provide specialized software and dedicated technical assistance with ever desktop computer we rent.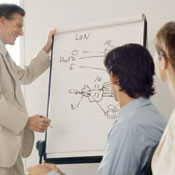 Projector Rental
Hotels Serviced in Kailua
Kona Coast Resort
78-6842 Alii Drive
Kailua Kona, HI 96740