Hinesville, Georgia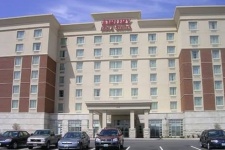 Hinesville Audio Visual Rentals
Rentech Solutions has an excellent selection of audio visual rentals for you to use and enjoy. PA systems, state of the art digital camcorders, plasma TV's and much more. The audio visual rental department in our facility is constantly updated with state of the art equipment. Rentech Solutions carries a full line of av rental accessories and offers a satisfaction guarantee. Let us be your one call AV rental company for all your needs and questions. We provide the latest audio visual rentals at an excellent price.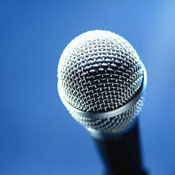 Hinesville Laptop Rentals
When in need of portable IT power in Hinesville, choose one of Rentech's easy to transport laptops. Rentech offers State of the art Dell and HP systems, and we will make the rental solution that best fits your needs. Privacy protection as well as custom software allows laptop rental to be easier and more time effective than ever before. We provide the finest laptop rentals in the industry. We now offer Core2 duo processors in our IBM and HP laptop notebook rentals for demanding software applications. We take pride in fulfilling your laptop rental orders accurately and cost effectively.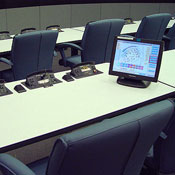 Hinesville LCD Projector Rentals
Rentech Solutions offers an easy way to plan your next business presentation in Hinesville. We offer a wide variety of LCD projector rentals for your diverse presentation requirements. Crisp, clear Epson projectors will liven up your next conference. Our friendly staff will assist with technical support as well as help you make the right projector rental decision. When you have a Powerpoint presentation coming up that requires a quality LCD projector rental at the lowest rates in the industry, contact Rentech Solutions.
Hinesville Computer Rental
Computer rental is perfect for your company's training and advancement. Rentech Solutions offers powerful, affordable systems to fit your program of choice. We will help find the computer rental and software bundle to maximize your productivity. Rentech Solutions is
Hinesville's computer rental authority
. We offer state of the art HP and Dell desktop computer rentals that will facilitate the setup of temporary offices while keeping cost in mind without sacrificing quality. Desktop computer rentals allow you to stay ahead of the technology curve without the expensive capital outlay.
Renting Computers
Hotels Serviced in Hinesville
Best Western Fort Stewart Inn & Suites
773 Frank Cochran Drive
Hinesville, GA 31313
Universities Serviced in Hinesville