Columbus, Georgia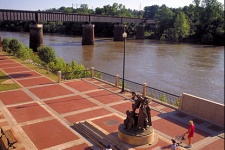 Columbus Computer Rentals
Rentech Solutions can help you make an educated computer rental decision based on your Columbus business requirements. We have cutting edge Dell and HP desktop computer rental systems preloaded with software to match your company's requirements. Rentech Solutions well trained representatives want your business to maximize productivity and be satisfied with every computer rental. We make sure that you receive top of the line computer rentals every time you use our services. Let our professional account managers make sure your needs are met with every one of your computer rentals.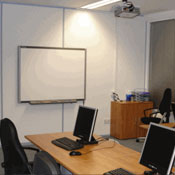 Columbus Audio Visual Rentals
Portable PA systems, digital cameras are just a couple of the high quality items that Rentech Solutions AV rental department offers. The use of a plasma TV and DVD player can make your next video presentation in Columbus, Georgia a successful one. Rentech can provide
affordable solutions to all audio visual rental requests
. Call our knowledgeable employees for planning your next event requiring state of the art audio visual rentals. We specialize in developing custom audio visual rental solutions for wedding receptions, corporate events, and seminars requiring AV equipment. From an order of a single microphone to large PA systems, we have the audio visual rental equipment for you.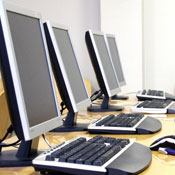 Columbus Laptop Rentals
Rental of portable laptops
can make traveling the Columbus area great for business. Rentech Solutions has the best IBM and HP laptop rentals available for your busy schedule. Technical support for all of Rentech Solutions laptop rentals is always courteous and free of charge. Try Rentech Solutions and experience our great customer service today. We provide laptop notebook rentals for training seminars, temporary offices and personal use. Call one of our knowledgeable account managers for information regarding laptop rentals in Columbus. Rentech Solutions will make your laptop notebook rental experience an easy affordable endeavor.
Columbus LCD Projector Rentals
A projector rental from Rentech Solutions may be the perfect item for your next conference or Columbus family reunion. Make Power Point presentations come to life with our full line of high quality LCD projectors. Epson and Dukane and other brands offer you a selection of projector rentals for all applications. Rentech Solutions can help choose the perfect projector rental for you. We offer high end LCD projector rentals at the lowest rates in the industry. Our quality and service is second to none and we invite you to experience renting an LCD projector from us.
HP Computer Rental
Conventions Serviced in Columbus
Hotels Serviced in Columbus
Marriott
800 Front Street
Columbus, GA 31901
Universities Serviced in Columbus
Columbus State University
4225 University Avenue
Columbus, GA 31907