Augusta, Georgia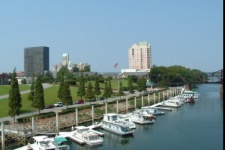 Augusta Computer Rentals
Computer rentals in Augusta, Georgia
are becoming a necessary trend for premier business looking to expand with temporary offices or classroom style training events. Rentech Solutions provides desktop computer leases at the lowest rates to our valued Augusta clients. We provide a full line of IT products to suit any application that you have in mind that requires a state of the art computer rental in Augusta. Our talented team of account managers will help you make the ideal desktop computer leasing decision to benefit your Augusta business the most. We provide complete technical support for all of our computer rentals in Augusta. We are committed to service and quality and we look forward to making a lasting business partnership with our valued Augusta clients.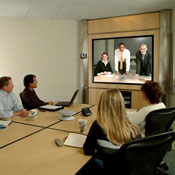 Augusta Laptop Rentals
Laptop rentals and
Notebook leases are readily available in Augusta
. Rentech Solutions provides brand name laptops, preinstalled software options, and accessories to individuals and for sales presentations of all sizes. Our company has enough notebook rental units to handle your corporate training IT needs but we'd also be happy to deliver one customized laptop rental for a vacationer or business traveler. When you want to rent a laptop we want you to call us. Rentech also provides flexible rental terms for computers and laptops. Lease a computer for a temp office setup. Technical training facilities benefit from Rentech's computer leasing options to provide state of the art desktop and laptop rentals for students' demands. Leasing computers and notebooks in Augusta will allow you to get the newest IT tools without exceeding your budget. Discuss your situation with a Rentech account manager today to see how we can best serve you.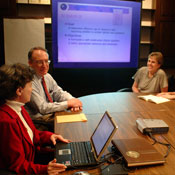 Augusta LCD Projector Rentals
Projector rental is a great way to save your company time and money. We help you decide on the ideal projector to be delivered for your next conference or important business presentation. We deliver our cutting edge LCD projector leases to conference centers, businesses an convention meeting places, and home residences. Rentech Solutions provides accessories and several different professional viewing screens. If you have an event requiring a high quality
projector rental in Augusta, Georgia
, contact us. Our inventory features high quality dependable name brands like Epson, Mitsubishi and Infocus. We have low cost leasing LCD projector rentalpackages available that will meet your entire ever changing meeting requirements.
Augusta Audio Visual Rentals
Rentech Solutions also offers a comprehensive line of
audio visual rentals in Augusta
. We provide full technical support and step by step setup assistance for all our customers' AV equipment leases in Augusta. All of our professional AV rentals are equipped with our friendly technical support and the understanding of every piece of audio visual equipment available for leasing. At Rentech Solutions we wish to help our clientele with how to set up and use their audio visual equipment rentals with hassle free ease. We provide custom cables and accessories for all AV rentals in Augusta to accommodate extensive setup situations. Please call our audio visual rental specialists for detailed information on our comprehensive line of audio visual rentals in Augusta, Georgia.
AV Rentals
Conventions Serviced in Augusta
Augusta Richmond County Civic Center
601 Seventh Street
Augusta, GA 30901
Hotels Serviced in Augusta
Universities Serviced in Augusta