Fort Collins, Colorado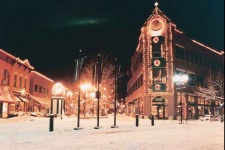 Fort Collins Audio Visual Rentals
Rentech Solutions
rents computers
and audio visual equipment in Fort Collins, Colorado. Our company has many different options when renting equipment. We provide av equipment for several businesses in Fort Collins on a regular basis. We have an up to date equipment inventory that consists of many different brands and models. Using Rentech Solutions as a rental partner helps make for a problem free event. Our audio visual equipment is tested and ready for use after each and every rental. Fort Collins has a great economy for businesses and students attending Colorado State University. We are the number one rental provider in your area. Let us know how we can help you succeed with your growing technology demands.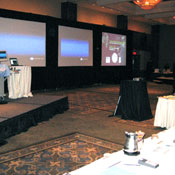 Fort Collins Laptop Rentals
Will you need a
laptop computer rental in Fort Collins
? Let Rentech Solutions provide the computer for you. We rent or lease notebook computers to many students in the area who attend the university. We also provide laptop rentals to Fort Collins businesses for a variety of needs. Renting or leasing computers from our company is a fast and easy process. We will make sure that when your computer arrives it is fully operational and ready for immediate use. Choosing Rentech as your rental provider for laptop computers will make your life easier. Many business people also rent computers from Rentech to assist them in their travels. When companies choose the route of renting their computer equipment it saves them time and money. By using Rentech for laptop computer rentals you will also not have the burden of upgrading or troubleshooting we will do that for you. Choose a company with extensive experience today. Rentech Solutions rents a wide variety of computers, laptops, and notebooks to customers in Fort Collins.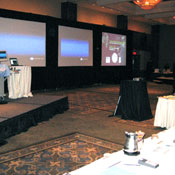 Fort Collins LCD Projector Rentals
Do you need a
projector rental
for use at the Colorado State University located in Fort Collins? Call on Rentech Solutions to provide the latest and greatest in projector rental technology. We have high quality machines that are designed for many different usages. We have top quality name brands such as Infocus and NEC that are equipped with all the accessories that are required for a clear and informational presentation. Many Fort Collins businesses will rent or lease projectors for PowerPoint presentations. This will save them time and money and it enables the customer to present to a larger audience at once. Standing around monitors in groups is something that is becoming a thing of the past. We have everything that you will need to make your message stand apart from the competition. You can also use our lcd projector rentals for internal company meetings, weddings, and parties. Rentech Solutions also has projection screens available as an option to better meet your needs.
Fort Collins Audio Visual Rentals
Do you need a plasma display rental in Fort Collins, Colorado? Rentech has the solution you need. Our extensive av rental inventory enables us to handle your needs large or small. Rentech Solutions has video camera and digital camera rentals available to better assist you. We have wireless lavaliere microphones available for large meeting events and we also stock Mackie audio mixers to work with the mics. Our audio visual equipment rentals will make your event more functional. We will also provide tech support through out your event to ensure that you av equipment is working correctly. Rentech Solutions hopes to earn your business in Fort Collins, Colorado. Give us a shot to provide the
audio visual rental equipment
for your next event.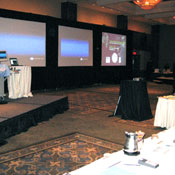 Infocus Machine Rental
Hotels Serviced in Fort Collins
Best Western University Inn
914 South College Avenue
Fort Collins, CO 80524
Universities Serviced in Fort Collins