Denver, Colorado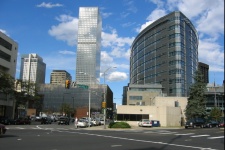 Denver Computer Rentals
Rentech Solutions carries quality name brand computer rentals, laptop rentals, and projector rentals all available in the Denver area. Our facilities house a wide array of various models of equipment rentals for conventions, trade shows, and corporate trainings held in the Denver area. Our rental associates are dedicated to helping our clients in Denver find and select the perfect technology equipment rentals for their events. All computers, laptops, and projector rentals are tested by well trained technicians before and after each rental use to maintain and ensure quality and dependability for every rental in Denver.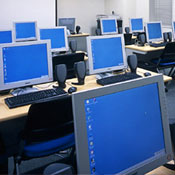 Denver Laptop Rentals
At Rentech Solutions we provide major corporations, institutions, and universities with name brand
laptop rentals in Denver
. All our notebook and laptop rentals have wireless internet capability and various specifications to fit any user's needs. Our experienced technicians are able to customize any laptop rental with software and custom configurations that our clients might need. This feature along with our hard drive imaging services can help cut days off your computer rental term which need extra days for custom software and configuration. Let our experienced technicians do your computer and laptop rental configurations for you. Please contact any rental associate for further information in regards to
computer rentals and services available in Denver
.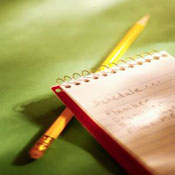 Denver LCD Projector Rentals
Our company also offers a large variety of
Projector rentals available in the Denver area
. Models of projector rentals can be tailored with projector screen rentals to accommodate various room and audience sizes. All projector rentals are checked in by technicians to provide only the highest quality performance for all our client's events. Projector and screen rentals are a perfect and affordable solution for conventions, trade shows, and power point presentations where larger audiences are present. Our rental associates are available to help assist our clients find the best projector and screen rental package for any event in Denver.
Denver Audio Visual Rentals
At Rentech Solutions we offer a complete line of
audio visual rentals available in the Denver vicinity
. We carry only top quality name brand audio mixer rentals, wired and wireless microphone rentals, powered speaker systems, and accessories to complete the package. All our Av rentals come with the option of selecting custom length cables to accommodate custom setups and room sizes. Our audio visual rental technicians are knowledgeable and can help assist and educate our clients on selecting the right rental equipment and use it to its full potential. Please contact our audio visual rentals department for further information regarding Av rentals in Denver.
Rental Staging
Conventions Serviced in Denver
Hotels Serviced in Denver
Ramada Limited
7020 Tower Road
Denver, CO 80249
Universities Serviced in Denver