San Jose, California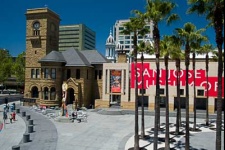 San Jose Computer Rentals
Rentech Solutions provides a variety of audio visual and
computer rental equipment to San Jose, California
. Our rental equipment is perfect for use in trade shows, meetings, and trainings. Our company has the customer in mind. We believe that providing outstanding customer service leads to our own company's success. Taking care of your needs will be our top priority. We have affordable computer and av rental equipment available to businesses in San Jose. Choosing Rentech Solutions will prove to be a wise decision that you will be satisfied with after the event is over. Trust in Rentech Solutions to provide the computer and audio visual rental equipment that will meet your demands. See for your self when renting from a proven company today.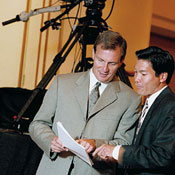 San Jose Laptop Rentals
Laptop computer rentals are available for customers in San Jose
. Rentech Solutions has custom solutions for computer rentals. We have the ability to provide a wide range of specifications on your computer rentals. We have laptop rentals that are part of large quantity groups. We have reliable name brands like Dell, and HP business models. Our dell desktop computer rentals will come with 19" flat panel monitors. We have the ability to put custom software applications on your computer rentals. San Jose businesses have come to trust Rentech for the excellent computer rental service we provide. Our notebook rentals are perfect large venues, meetings, and conferences. We rent computers, laptops, and notebooks to all area hotels. Renting or leasing laptop computers has never been more affordable or easy. Call Rentech today to see which rental solution in San Jose best meets your needs.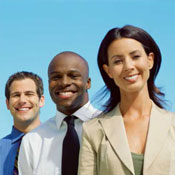 San Jose LCD Projector Rentals
Do you need an
lcd projector rental in San Jose
for an upcoming presentation? Rentech Solutions is here to help you with all of your projector rental needs. We have many different projector ranges. We have projectors ranging from 1400 lumens all the way up to 5000 lumens. We have many repeat clients in San Jose, California who rent or lease projectors on a continuous basis. At Rentech we understand that it can be difficult choosing a quality rental company for projectors. That is why we strive to be the best company to do business with. Our staff is highly trained to assist our San Jose clients with connectivity problems, tech support, and choosing the correct model. We have up to date projector rental equipment that is perfect for weddings, meetings, and use with PowerPoint presentations. Rent or lease lcd projectors from Rentech today, you will not be disappointed with the service we provide.
San Jose Audio Visual Rentals
Do you need
audio visual rental equipment
for an upcoming trade show in San Jose? Let Rentech provide the rental service that you need to land your companies message. We have everything from podiums to plasma display rentals with dual post stands available. Our 42" Sony plasma rentals are perfect for trade shows and conventions. We have av rental equipment available for a wide variety needs including meetings and trainings. We have everything needed to make sure that your event in San Jose, California goes off without a hitch! Our wireless microphone rentals are perfect when use with our Mackie audio mixers. Rentech Solutions even has camcorder rentals available for our San Jose clients. That is just another way to make sure we our meeting your av rental demands. Our company also has flat panel lcd monitor rentals, dvd players, and even vcr's. Choose Rentech Solutions with confidence for your next event in San Jose, California that requires av rental equipment.
Leasing Notebooks
Conventions Serviced in San Jose
San Jose Convention and Cultural Facilities
150 W. San Carlos Street
San Jose, CA 95110
Hotels Serviced in San Jose
Clarion Hotel
1355 North 4th Street
San Jose, CA 95112
Universities Serviced in San Jose