San Diego, California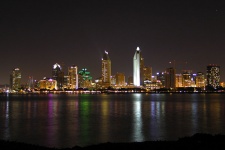 San Diego Computer Rentals
Do you need av or
computer rental equipment in San Diego
? Contact Rentech Solutions to provide the rental solutions that you need. Our company carries top name brand rental equipment to meet the most demanding situations. Rentech strives to make our clients satisfied with the services we provide. Choosing Rentech Solutions as your rental provider in San Diego, California will make you event more successful. Our facilities are designed to serve clients nationwide with the best service in the rental industry. We will make sure that your event has tech support available 24 hours. Rentech's staff is made up of true professionals. Contact Rentech Solutions today to find out first hand how we can make your next computer or av rental a true success.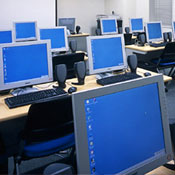 San Diego LCD Projector Rentals
Do you need a PowerPoint
projector rental in San Diego, California
? Call on Rentech Solutions for your next event. Rentech is a nationwide computer and av rental company that can provide top name brand projector equipment. Our lcd projector rentals are perfect for a variety of needs. We have a large inventory of quality projectors that make renting and leasing in San Diego easy and affordable. Many businesses choose Rentech Solutions for our outstanding customer service along with our ability to provide the technology they need. Our company rents and leases name brand projectors such as Viewsonic and Infocus. Let the professionals at Rentech Solutions know how we can make your next presentation in San Diego a success with one of our projector rentals.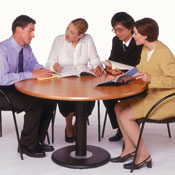 San Diego Laptop Rentals
Laptop computer rentals are available in San Diego, California
for our business clients. Call on a company that knows excellence first hand. Rentech Solutions has a tremendous amount of experience in renting or leasing laptop computers to corporate clients. Our notebook rentals are available for large venue meetings in large quantities. Rentech can customize the applications on your laptop rentals to better meet your requirements. We have many repeat clients in San Diego that continue to do business with Rentech Solutions do to our expertise. Rentech is an industry leader for computer, laptop, and notebook rentals. We have obtained that position by taking care of the client. We will go the distance in making sure that the computer rentals you need is everything you expected. Contact Rentech today and find out about the solutions we have available for renting or leasing laptop computers in San Diego, California.
San Diego Audio Visual Rentals
Do you require a 42" plasma display rental in San Diego? Rentech has a great line of Sony plasma display rentals that can be used for upcoming trade shows and conventions in San Diego. Our company specializes in renting audio visual equipment. Rentech Solutions rents a wide variety of av equipment in San Diego. We have camcorder rentals, pa systems, and wireless microphone rentals. We also carry high end mixers and other related audio equipment for events. Rentech Solutions rents large projection screens for conferences and meetings. Our company strives to be the leader in the audio visual rental industry. We will provide support through out your entire event. Call Rentech Solutions for your next event in
San Diego, California for audio visual rentals
.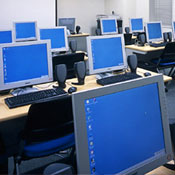 Leasing Projectors
Conventions Serviced in San Diego
Hotels Serviced in San Diego
Manchester Grand Hyatt
One Market Place
San Diego, CA 92101
Universities Serviced in San Diego