Sacramento, California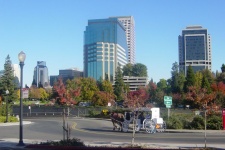 Sacramento Audio Visual Rentals
Our company rents computer and av rental equipment in Sacramento, California. Rentech Solutions can handle any event large or small. We have many quality audio visual rental items available for businesses in Sacramento. Our av rental equipment is easy to use during trade shows, conventions, and any other type of presentation. Our clients trust in Rentech to ensure their computer and audio visual rentals arrive on time, every time in Sacramento. Rentech Solutions has a wide variety of clients in the Sacramento area. We have many repeat clients that use our rental services for a wide variety of their business needs.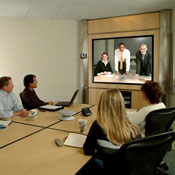 Do you need a video camera rental in Sacramento? Let Rentech Solutions provide the solution that best meets your needs. Our audio visual rentals are perfect for your business needs. We have many av products available to rent. Rentech Solutions rents and leases plasma displays in the Sacramento area for trade shows and conventions. Our company also has wireless mic rentals; pa sounds system rentals, a wide variety of other av rental products. We will tailor the rental solution that best meets your company's technology demands. Rentech Solutions has nationwide experience in
av rentals with Sacramento, California
being a key target area. Rentech also has many large projection screens, along with lcd flat panel monitors available for our customers. Rent or lease av equipment today. We will handle your order with importance.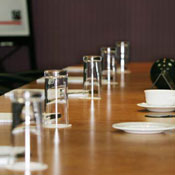 Sacramento Laptop Computer Rentals
Will you need a
laptop computer rental in Sacramento, California
? Leave it to Rentech Solutions to provide you with a quality computer at an affordable rate. Our computer rental inventory is designed to meet all of our client's needs. We have large quantities of notebook rentals available in Sacramento to assist companies with their training needs. We have a large amount of repeat business for laptop computer rentals as a result of our hands on customer service. Renting or leasing laptops can be made by making a quick phone call to Rentech. Our employees will make sue that the computer rental that meets your needs arrives to you. Our laptop rentals are maintained properly to ensure that our Sacramento, California clients are pleased. We strive to make sure we provide the best possible customer service to ensure our companies success. Choose the
Sacramento computer rental provider
that will best meet your needs. Call Rentech Solutions today!
Sacramento LCD Projector Rentals
Need to
rent an lcd projector in Sacramento
? Rentech Solutions has the projectors that you need. Our company stocks name brand projectors like Infocus and Epson. We have large quantities of lcd projector rentals that can be used for large conferences, trade shows, and events. Our account managers will guide our Sacramento, California clients to renting the correct projector. Choose a company that has a strong industry reputation. Rentech Solutions will assist you through out your whole presentation. Our goal is simple and that is to serve our Sacramento customers. We believe in taking care of the customer the first time and every time there after. Rent or lease a projector for your next PowerPoint presentation from Rentech today. We guarantee that you will not be disappointed in our company's abilities.
Audio Visual Rentals
Conventions Serviced in Sacramento
Hotels Serviced in Sacramento
Doubletree Hotel
2001 Point West Way
Sacramento, CA 95815
Universities Serviced in Sacramento