Fort Smith, Arkansas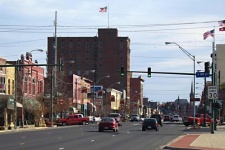 Fort Smith Computer Rentals
Rentech Solutions is Fort Smith's best location for computer rentals and leasing. We pride ourselves in offering the latest technology for your business seminars or corporate events. If you need one or one hundred computer rentals Rentech can provide a custom solution for you. Let us make computer rental in Fort Smith friendly, easy and efficient. We make sure you receive the proper computer rental to fit the requirements of your event.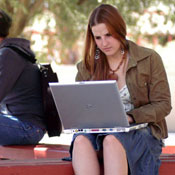 Fort Smith LCD Projector Rentals
Call Rentech Solutions to rent the highest quality projector in Fort Smith. We
rent LCD projectors for your company
picnic, church function or community event. Just tell us the approximate number of people and we'll provide you with the right projector rental to impress your audience in Fort Smith. We also have presentations screens up to seven feet to accessorize your projector rental. Contact one of our knowledgeable account managers who can assist you in selecting the perfect Powerpoint projector for any size presentation in Fort Smith.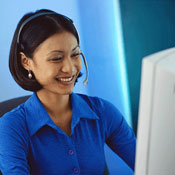 Fort Smith Laptop Rentals
When you need to laptop rental in Fort Smith, Arkansas, call Rentech Solutions. We provide state of the art IBM, HP and Dell laptop computers to meet your project requirements. We offer ghosting service to ensure all your computers are loaded with the proper software and guarantee that you will have them on time at the lowest possible rental cost. We specialize in solving your laptop rental needs for seminars and trainings.
Fort Smith Audio Visual Rentals
Need to rent audio visual equipment in Fort Smith? Call Rentech Solutions for an AV rental. One of our expert account managers will help you choose the right audio visual rental system to meet your needs. We rent 42" Plasma displays,
microphones, mixers, camcorders and DVD players to help you
with all of your audio visual rental requirements. AV rental in Fort Smith is cost effective and hassle free with Rentech Solutions. Our 24 hour technical support assures you that every audio visual rental question you may have will be answered in a timely manner.
IBM Computer Rental
Conventions Serviced in Fort Smith
Fort Smith Convention & Visitors Bureau
2 North B St
Fort Smith, AR 72901
Hotels Serviced in Fort Smith
Courtyard by Marriott
900 Rogers Avenue
Fort Smith, AR 72901
Universities Serviced in Fort Smith