Phoenix, Arizona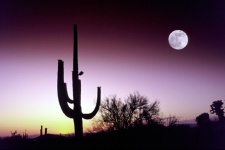 Phoenix Computer Rentals
Rentech Solution is the leading distributor of computers, laptops, projectors, and audio visual equipment for rent in Phoenix. Our facilities house a large array of technology rental equipment to fit every clients needs. We strive in the ability to help and ensure a successful outcome to every event and client we rent equipment to in Phoenix. Rentech Solutions is composed of high quality rental equipment along with experienced, knowledgeable, and friendly sales consultants and technicians. Our staff will make sure every time you rent any item that it is in perfect working condition, and that all of our clients are clearly informed on how to use each item for rent in Phoenix.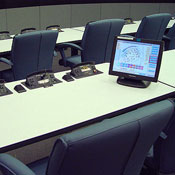 Phoenix Laptop Rentals
At Rentech Solutions we continually stay active with in our clients needs for computer rental and laptop rental requirements. We offer quality name brand
laptops for rent in Phoenix
along with custom computers for rent to fit every individual users needs. Our technicians have perfected the ability to transfer laptop and computer hard drive images to multiple computers. This imaging service saves our clients valuable time when software applications are needed on larger quantities of computers and notebooks for rental. Please contact our rental department for further information on the various models and specifications on our laptops and
computers for rent in Phoenix
.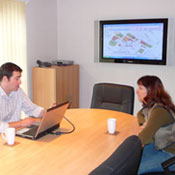 Phoenix LCD Projector Rentals
Rentech Solutions also specializes in providing
LCD projectors for rent in the Phoenix area
. We provide LCD projector rentals that are perfect for power point presentations, slideshows, and movie viewings. All our various projectors available for rent in Phoenix are compatible with computers, laptops, and DVD players. With our projectors for rent included are all the necessary accessories for connectivity and technical support from our experienced technicians 24 hours a day. Our large warehouse also stocks a large quantity of projector screen available for rent to accommodate various room and audience sizes. Please contact any of our audio visual staff for further information in regards to projectors and screen for rent in Phoenix.
Phoenix Audio Visual Rentals
Our av rental department carries a full line of add on products for rent to accommodate and enhance any presentation or event. Our product line of
AV equipment for rent in Phoenix
includes: audio mixers, microphones, amplified speaker systems, and a full line of cables and accessories. Along with any audio visual rental comes the experience of our technicians and staff that can help make sure no details are over looked and ensure the success of your event. We are updating our audio visual rental inventory daily to keep up to date with technology and maintain quality. Please contact any of Rentech's audio visual rental staff for specific details on products available for rent in the Phoenix area.
Rent Computers
Conventions Serviced in Phoenix
Phoenix Convention Center
100 North 3rd Street
Phoenix, AZ 85004
Hotels Serviced in Phoenix
Pointe Hilton Tapatio Cliffs Resort
11111 North 7th Street
Phoenix, AZ 85020
Universities Serviced in Phoenix