Glendale, Arizona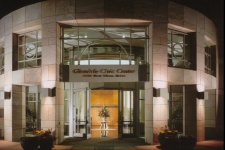 Glendale LCD Projector Rentals
Planning a presentation or training seminar in Glendale? Call Rentech Solutions to rent the hot Infocus LP850 projector. This projector will amaze and captivate your audience with 4500 lumens. We also stock
Epson, Viewsonic and Dukane projectors
of all sizes and carry presentation screens to help complete your presentation. We make projector rental in Glendale easy and affordable. If you have a need for a LCD projector rental in Glendale, Arizona contact Rentech Solutions.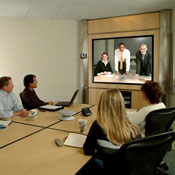 Glendale Computer Rentals
Rentech Solutions is Glendale's premier site for all your computer rental needs. Let us help structure the technology for your next trade show or corporate event. We provide state of the art IBM, Dell and HP products. We can also customize each unit with your specified software when you rent computers from us. Speak to a dedicated Rentech staff member and experience the Rentech Solutions difference.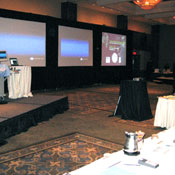 Glendale Audio Visual Rentals
When you need to audio visual rental equipment in Glendale, Arizona, call Rentech Solutions. We offer top quality speakers, mixers and wireless microphones for any event. You may also rent a 42" plasma display to take your event to the next level. Let us provide you with the technology you need at the lowest possible cost.
audio visual rental in Glendale
can be a great way to accent a wedding or company picnic, call Rentech Solutions today. AV rental is a cost saving option for your next event requiring sound or support.
Glendale Laptop Rentals
Need to a laptop rental delivered in Glendale, Arizona? Call Rentech Solutions and let on of our friendly and knowledgeable account managers tailor the right solution for your project. We provide one laptop rental for your travels or hundreds of notebook rentals for your next Glendale convention. Every one of our laptop rentals is backed by 24 hour technical support and our satisfaction guarantee. Professional service and expertise is only a phone call away.
Lease Computers
Hotels Serviced in Glendale
Best Western Inn Phoenix Glendale
7116 N. 59th Ave.
Glendale, AZ, 85301
Universities Serviced in Glendale