Mobile, Alabama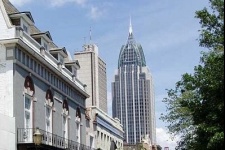 Mobile Computer Rentals
Rentech Solutions provides computer and av rental equipment to customers in Mobile, Alabama. Our company has the experience needed when it comes to providing our clients with quality and reliable computer and audio visual rental equipment. Not to mention Rentech Solutions has the absolute best customer service in the industry. We specialize in providing clients with rental equipment solutions no matter how big or small the event is. We will make sure all av rentals are on site in time for your event. Choosing a quality av and computer rental company can be difficult. Rentech knows and understands how important equipment rentals can be to Mobile area businesses. We will make sure that the correct equipment rentals are provided to eliminate hassle. Our service can not be matched by any other competitor. Rentech Solutions also has a wide range of repeat clients in Mobile. Contact a quality rental company today.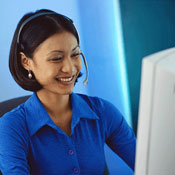 Mobile LCD Projector Rentals

Need to
rent an lcd projector in Mobile
for an upcoming presentation? Rentech Solutions has the ability to provide quality projectors at affordable prices. Our lcd projector rentals will come equipped with all the necessary cables for connection to any computer, or av component. Choosing Rentech solutions for digital projector rentals in Mobile is a great decision. We will make sure that technical support is provided through out the entire rental process. Our projectors are perfect for weddings, banquets, and any business use. Rentech also rents many high end projectors to cover a wider range of needs. Choose a company that has your best interest in mind. We make renting and leasing projectors easy for the consumers in Mobile, Alabama.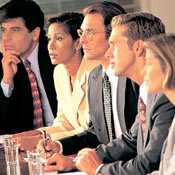 Mobile Laptop Rentals


Do you have a computer training coming up soon at your company?
Rent computers from Rentech
. Our state of the art facilities are designed to meet your computer leasing requirements in Mobile. Many businesses in Mobile trust in Rentech to provide their computer and laptop rental needs. Notebook rentals are regularly stocked at Rentech in large quantities to better serve the needs of Mobile area businesses. We will take every step to ensure your rental items work properly and effectively.
Laptop rentals
in Mobile are perfect for a variety of business needs. Rentech has the ability to use many different configurations on your computers. Try a company with pride rent or lease laptops, computers, and notebooks from Rentech Solutions today. We look forward to having an opportunity to meet all your computer rental needs.
Mobile Audio Visual Rentals
Need a plasma display rental for a presentation in Mobile, Alabama? Rentech Solutions has many solutions for display and av rental equipment. Our company stocks a large of inventory of audio visual equipment. We have many items in stock and ready for use. Our company specializes in video camera rentals. We carry many camcorders that can be used for personal or business use. Our av rental inventory is well maintained for renting equipment to convention centers. We will make every effort to ensure that you have productive usage from our
av rental equipment in Mobile
. Try Rentech Solutions the next time you need to rent or lease equipment in Mobile. We also carry wireless mics, Mackie sound mixers, and large tripod projector screens. Call today to see why Rentech Solutions is the industry leader for av rentals.
Rent A Dell Computer
Conventions Serviced in Mobile
Hotels Serviced in Mobile
Renaissance Riverview Plaza Mobile Hotel
64 South Water Street
Mobile, AL 36602
Universities Serviced in Mobile