Virginia Beach, Virginia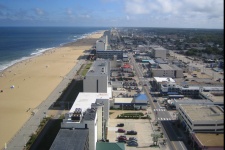 When planning your next event in Virginia Beach depend on Rentech Solutions to provide you with all your technology equipment needs. We provide high quality LCD projector rentals, laptop
computer rentals
, and audio visual equipment rentals within the Virginia Beach area. Rentals from Rentech Solutions are completely tested and maintained before and after every rental period to make sure all of our equipment for rent is in guaranteed perfect working condition for every one of our client's events. With every rental we provide a knowledgeable dedicated account manager to every customer to make sure all of your needs and questions are fully met. If not certain which equipment is right for your event, call us directly and speak to any of our rental associates to determine which equipment is right for your rental needs.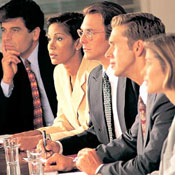 Our computer and laptop rentals consist of name brand models known for dependability and reliable performance. We offer large quantities of notebook rentals for both short term rentals and long term renting and leasing in Virginia Beach. Our computer rental services include our ability to image hard drives and make exact duplicate mirror images of them and distribute the image on to large quantities of laptop rentals within minutes. Laptop computer rental imaging will cut down software installation time and produce an error free exact copy of you preconfigured information with out any hassles. Notebook and computer rentals come with all the necessary accessories needed for wireless networking, high speed internet connection, external mice, and surge protectors plus extension cords upon request. Please contact one of our rental associates for further details on available
laptop rentals and services in Virginia Beach
.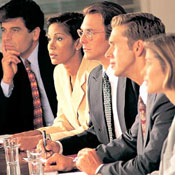 We provide high lumen LCD projector rentals for large conventions, tradeshow booths, and corporate presentations. Carrying a large selection gives our clients in Virginia Beach the choice to choose the right projector rental with out going over their budgetary requirements. All of our
projector rentals in Virginia Beach
come with guaranteed accessories for multiple connections to either laptop computers or stand alone DVD players. Portable laptop projector rentals are maintained within our facility to ensure they are in perfect working condition and ready for instant use upon arrival to your location. With our projector rentals we provide packages including projector screen rentals in various sizes to accommodate small and large venues and custom setups. Call Rentech Solutions at anytime for complete details on our available models of projectors and projector screen rentals in Virginia Beach.
Within our inventory we have a complete line of audio visual equipment rentals for corporate presenters, DJs at weddings, and break out conference rooms. In Virginia Beach we are the premiere provider of name brand quality Mackie audio mixers, Shure wireless microphones, Anchor powered speaker systems, and an assortment of digital camcorder rentals. All of our Av rentals in Virginia Beach are compatible with existing speaker system through XLR and quarter inch plug. We can provide your event with a complete package of audio visual rentals or supply the necessary AV equipment needed to fill your events requirements. With all our audio visual rentals we will supply all the accessories and cables for the complete setup and use of you Av rentals in Virginia Beach. Please contact Rentech Solutions for more details pertaining to our
audio visual rentals for Virginia Beach
.
Audio Equipment Rental
Conventions Serviced in Virginia Beach
Virginia Beach Pavilion Convention Center
1000 19th Street
Virginia Beach, VA 23451
Hotels Serviced in Virginia Beach
Holiday Inn Oceanside
21st and Atlantic Avenue
Virginia Beach, VA 23451
Universities Serviced in Virginia Beach