Suffolk, Virginia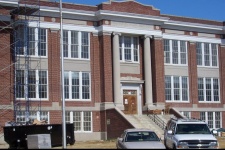 Call Rentech Solutions to rent a state of the art projector for your next training event or sales presentation in Suffolk, Virginia. We rent high quality LCD projectors from Epson, NEC, Mitsubishi and Viewsonic. Just tell us the approximate number of people and we'll provide you with the right projector rental, screen and accessories. A professional presentation requires professional gear. Schedule your next Suffolk projector rental from us.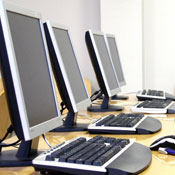 The right AV rental can liven up your next trade show in Suffolk, Virginia. Full PA systems, plasmas and digital camcorders are available for affordable prices and convenient terms. Rentech Solutions gives you the ability to custom setup AV rentals with the helpful advice of our well trained staff. All our AV rental items come ready to use and pre-tested for performance, so you can be assured a quality experience. You can rent AV equipment in Suffolk with confidence.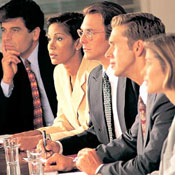 Rentech Solutions provides fast and convenient computer rentals in Suffolk, Virginia. We can provide computer rentals for a temporary office or for a software trade show. Let us supply the technology for your next business conference. We can tailor a Suffolk computer rental package to fit most any need.
Contact Rentech Solutions to discuss your next laptop rental in Suffolk. Laptop rentals are perfect for sales training classes or new software presentations. Rentech Solutions can provide a single laptop for a business traveler or several hundred units for a corporate event. A corporate client recently received a Rentech laptop rental for an offsite sales rally. Let us put a Suffolk laptop rental plan together for you.
Lease Laptops
Hotels Serviced in Suffolk
Hilton Garden Inn
100 East Constance Road
Suffolk, VA 23434
Universities Serviced in Suffolk
Louise Obici School of Practical Nursing
1900 N Main St
Suffolk, VA 23434