Roanoke, Virginia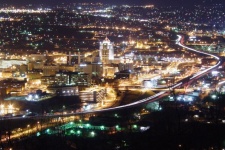 Rentech Solutions is the main hub in Roanoke distributing high quality name brand technology rentals throughout the area. We provide audio visual equipment rentals, notebook computer and desktop computer rentals, and high lumen LCD projector rentals to all major businesses and conference centers in Roanoke, Virginia. Our equipment rentals are known for there reliable performance and for being the latest technology and trusted name brand equipment on today's market. We pride ourselves in having a well trained passionate rental team that will help assist our client's needs throughout their entire rental period. All of our equipment is newer and well maintained by our experienced technicians before and after each rental in Roanoke to ensure our equipment is in perfect condition and shows no trace of any previous users.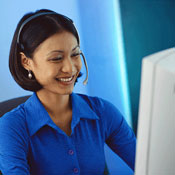 At Rentech Solutions we specialize in providing quality name brand laptop notebook rentals and computer rentals to our customers in Roanoke, Virginia. We carry the tested and trusted name brand computer rentals our clients have come to depend on for there reliability and excellent performance for all their training and software needs. Our laptop computer rentals are available for temporary short term rentals and long term lease at affordable rates to fall within most companies budgetary requirements. With a large inventory of
computer rentals available in Roanoke
we are able to support larger venues and preinstall your company's custom software before your event to your exact specifications. Our computer rental technicians are available to assist in testing software within our facility to ensure the computer can perform to our customer's satisfaction and exceed their expectations. Please contact Rentech Solutions today for details on the services we provide with our computer and
laptop rentals in Roanoke, Virginia
.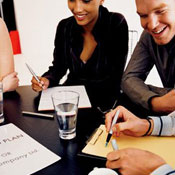 Our LCD projector rentals are second to none in Roanoke. We provide top name brand projector rentals trusted within the industry as being the of the highest quality most dependable projectors on today's market. We can outfit your event with the best projector and projector screen rentals by asking a few easy questions which will give us a better idea of your exact use. Our projector screen rentals are available to our clients in Roanoke in many different and unique sizes to suit custom setups and various audience sizes.
Roanoke projector rentals
are compatible with many different laptop and DVD players out on today's market and are easy to setup. Our technicians are available at any time to help assist our clients with any questions on compatibility issues and walk them through the complete setup of their projector rental one on one.
Within our large inventory of
audio visual rentals in Roanoke
we provide audio mixer rentals, digital camcorder rentals, amplified speaker system rentals, and wired and wireless microphone rentals. We service convention centers, hotel conference rooms, and corporate business presenter with quality name brand Av rental equipment in Roanoke. With every audio visual rental we offer a complete line of accessories and cables to fit custom advanced setups where unusual hard to find cables are necessary. We have an experienced Av rental team who are available at our customer's disposal and look to forward in being able to give their full assistance to your individual needs. Feel free to contact our audio visual rental department at any time for complete details and assistance with any questions you have about any of our Av rentals in Roanoke, Virginia.
Laptop Projector Rentals
Conventions Serviced in Roanoke
Hotels Serviced in Roanoke
Hotel Roanoke & Conference Center
110 Shenandoah Avenue NE
Roanoke, VA 24016

Universities Serviced in Roanoke