Reston, Virginia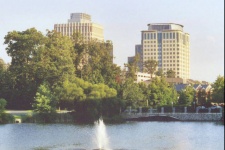 Reston, Virginia sales professionals rely on Rentech Solutions to supply all their presentation equipment. We stock quality projector rentals for important presentations, video exhibits and photo montages. Why carry your office equipment all over town or worse yet on a plane? Have Rentech deliver a projector, screen and cart to your site. A friendly account manager is standing by to handle all your Reston projector rental needs.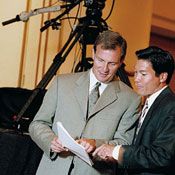 Call Rentech Solutions for all your computer rental needs in Reston, Virginia. We pride ourselves in offering top of the line computer rentals for your convention or corporate training seminar backed by dazzling customer support. We want to be your computer rental company for years to come.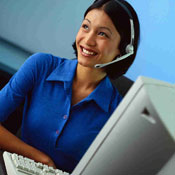 Looking for a laptop rental in Reston? Rentech Solutions has what you need. Call one of our pleasant and experienced account managers to tailor the right laptop rental for you. Our ghosting service will download all your vital software to each laptop rental to save you time and money. Traveling sales professionals enjoy the convenience of hotel delivery for their Reston laptop rental deals.
Rentech Solutions has quality AV rental equipment available to Reston customers. When you are putting together a special occasion such as a wedding reception, corporate offsite meeting or holiday party, call us. An experienced representative will guide you through the process of getting all your needs filled within your budget. Experience why Rentech has been serving AV rental customers in Reston, Virginia for years.
Renting Laptops
Hotels Serviced in Reston
Homestead Studio Suites Hotel
12190 Sunset Hills Road
Reston, VA 20190