Harrisonburg, Virginia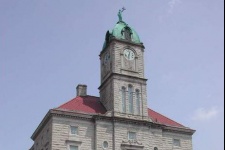 Professional projector rentals
are provided to Harrisonburg customers by Rentech Solutions. We can help take your presentation to the next level with the LCD Epson Powerlite. These projectors will display your power point or video production with clarity and reliability. They attach easily to your PC or DVD and can be used in conjunction with a presentation screen also available through Rentech Solutions.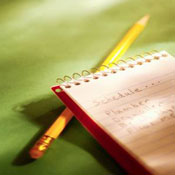 Harrisonburg, Virginia customers count on Rentech Solution to deliver high quality AV rental equipment for receptions, plays and speeches. A client recently obtained a PA system complete with mixing board, microphones and speakers to hold an offsite meeting for his sales force. We can provide AV rentals for just about any occasion. Call us for receptions, presentations, fair booths or anything else you have coming up in Harrisonburg.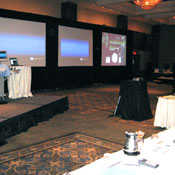 Rentech Solutions is
the leader in computer rentals in Harrisonburg, Virginia
. We specialize is supplying computer rentals to conferences, conventions and trade shows. We also handle the short term needs of small businesses and organizations. A client recently obtained 2 computer rentals to conduct an inventory. Whatever your project, let a Rentech account manager customize a Harrisonburg computer rental package for you.
Laptop rentals are great for business travelers and vacationers. Rentech Solutions provides quality laptop rentals to Harrisonburg customers backed with outstanding customer support. If you are heading out to a resort and would like to keep up with email or just be able to surf the web at leisure, call Rentech. We'll deliver to your destination saving you the hassle of an extra carry on item. A Harrisonburg laptop rental package can also be obtained for offsite meetings or conferences for your company.
Plasma Display Rental
Hotels Serviced in Harrisonburg
Days Inn
1131 Forest Hill Road
Harrisonburg, VA 22801
Universities Serviced in Harrisonburg