Alexandria, Virginia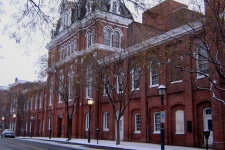 Call Rentech Solutions the next time you need to rent a computer in Alexandria, Virginia. We pride ourselves in offering the latest technology for your conference, trade show or corporate event from the leading manufacturers in the industry. If you're a traveling student, consultant, or sales professional,
renting a computer
is a fast, easy, economical way to do business when you're on the go.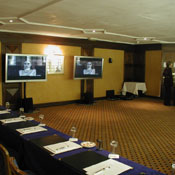 Looking for a laptop rental in Alexandria? Let Rentech Solutions help. Call one of our experienced account managers and we'll tailor the right laptop rental for you. Our ghosting service will download all your vital software to each laptop rental to save you time and money. If you have a need for dozens of laptops, Rentech Solutions can handle Alexandria laptop rental orders of all sizes.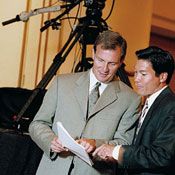 Rentech Solutions is
Alexandria's number one stop for LCD projector rentals.
We have the highest quality projectors available from the top manufactures. We'll make your presentation shine with a projector rental that will be top quality, arrive on time and at be the best value in Alexandria. A projector rental is also a great idea for class reunions. Imagine projecting senior class pictures from forty years ago.
At Rentech Solutions, we are delighted in helping Alexandria clients make a great impression with a state of the art AV rental. We provide microphones, speakers, DVD players, laser pointers and awesome plasma displays. An AV rental is perfect for large bridal showers, assemblies or company picnic. If you need to rent AV equipment in Alexandria, we have it.
Dell Notebook Rentals
Hotels Serviced in Alexandria
Universities Serviced in Alexandria