Orem, Utah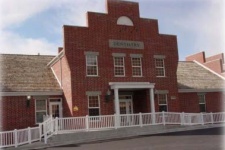 AV rentals are provided to Orem customers by Rentech Solutions. We have a large selection of quality items that meet today's technology standards and supply them to company events, wedding receptions and church functions. A plasma display could be just what is necessary to grab the attention of attendees at your demonstration or next trade show. Allow Rentech to
put an AV rental deal together
for your next occasion in Orem.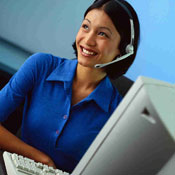 Rentech Solutions is Orem's number one computer rental company for all your technology requirements. We can help you rent the proper state of the art computer to fit any of your applications. Preinstalled software and privacy protection give your business confidence and instant productivity. At Rentech Solutions, we guarantee your 100% satisfaction with your Orem computer rental plan.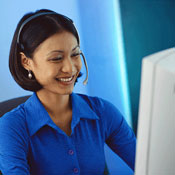 Laptop rentals are quickly becoming a business asset in Orem. Customers are using laptop rentals to supply short term employees or to launch training programs. A laptop rental from Rentech Solutions is not only smart; it's cost effective as well. With the ever changing computer industry anyone could see why laptop rentals are so popular. Call Rentech for your next Orem laptop rental.
Call Rentech Solutions for
the best projector rental in Orem
. We offer quality LCD projectors for your classroom presentation or conference. We can help with small audience set ups by providing an insta theatre 4 foot screen and an efficient Epson Powerlite projector. We can also help bring an auditorium sized room to life with a professional folding arm presentation screen. Call an account manager to see how Rentech can assist with your next Orem projector rental.
Laptop Rental