Kaysville, Utah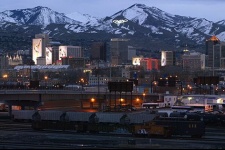 When planning your next presentation
let us help you rent the right sized LCD projector
. Rentech Solutions projectors are easy to use and come with 24 hour technical support. Accessories like remotes, carts, and screens make Rentech Solutions your one call projector rental gurus. Our experienced account managers will be glad to assist with all your requests and concerns. Call Rentech Solutions for all your projector rental needs in Kaysville.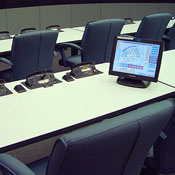 Computer rentals are provided to Kaysville customers by Rentech Solutions. We recently delivered 2 computer rentals to a small business client who was needed to conduct a warehouse inventory. Computer rentals are great for short term projects or temporary offices. Call Rentech and see how a computer rental could help you maximize the productivity of your Kaysville business.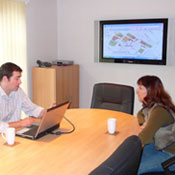 Kaysville laptop rental customers enjoy the hassle free service that Rentech Solutions provides. We'll help save your company time and money when you have a short term technology need. When you bring in temporary employees, we'll supply them with affordable laptop rentals to decrease down time. When your project is over and the need for laptops is gone you simply send them back. Rentech Solutions is making laptop rental in Kaysville easy.
An AV rental could be just the ticket to liven up your next sales conference. Rentech Solutions provides AV rentals to Kaysville corporations as well as individuals. A PA system can be rented to broadcast your message to the masses.
A plasma display
and DVD player combo is perfect for showing your companies latest software at a trade show in Kaysville. Talk to us about your next offsite meeting and we'll put an AV rental package together to tantalize your colleagues.
Digital Projector Rental
Hotels Serviced in Kaysville
Far West Motel
410 N Main St
Kaysville, UT 84037
Universities Serviced in Kaysville