Lubbock, Texas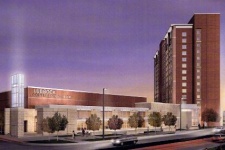 Rentech Solutions offers outstanding computer and technology rentals to Lubbock businesses at affordable rental rates. We can deliver a state of the art computer lease package for a temporary office or company wide training event. Stay ahead of the technology curve by
renting laptops in Lubbock, Texas
rather than investing a large amount of money in technology that will soon be obsolete. We can custom tailor a leasing plan for one or one hundred computers and all size rental orders in between. Call and speak to a dedicated account manager about options and terms of a high quality computer rental, laptop rental, projector rental or audio visual rental in Lubbock. We offer the best technology in the industry with great customer service and 24 hour technical support. Call Rentech Solutions today.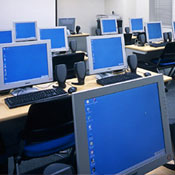 Laptop and Notebook rentals are available through Rentech Solutions to Lubbock consumers. We offer you the technology in laptops that is necessary to travel the Lubbock area while keeping up with business deadlines. Great Dell and IBM laptop rental packages are available to provide the utmost in quality and dependability. We want laptop rental to be easy and hassle free. That's why professional Rentech Solutions' associates are always standing by to assist
Lubbock computer rental clients
with any questions. Rentech is also here to provide computer and laptop leasing to Lubbock clients. Lease a computer for your next mid range project. Rentech will get you the professional computer rental equipment to tackle your problem and then you can send it back when it's not needed.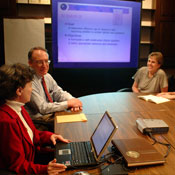 A projector rental for a Lubbock community counsel meeting or business seminar is a great way to get images across large groups of people. Rentech Solutions' offers Epson Powerlite LCD projectors and a full compliment of accessories to help with your next Lubbock presentation. Call one of Rentech's experienced friendly employees to assist with projector rental decisions. We will listen to the details of your presentation and suggest the proper projector rental based on those factors. We want your next
projector rental
to be the affordable and high quality experience that you deserve.
An AV rental is an affordable alternative to large capital outlays for single events or occasional festivities. Rentech Solutions offers an incredible selection of top notch AV rentals in Lubbock, Texas. We have digital camcorders, mixers, DVD players and much more. You can rent a complete PA system to host a recognition event in Lubbock. AV leasing has never been more economical and easy to access. Try our friendly customer service and quality AV rentals in Lubbock. You'll experience AV equipment leasing the way it ought to be administered. We pride ourselves in providing a solution to all of your
AV rental
needs and 24 hour customer satisfaction backing. We can help turn your next get together in Lubbock, Texas into an extravaganza with an affordable AV rental.
Audio Equipment Rental
Conventions Serviced in Lubbock
Hotels Serviced in Lubbock
Ramada Regency Inn and Conference Center
6624 I-27
Lubbock, TX 79404
Universities Serviced in Lubbock