Kingsville, Texas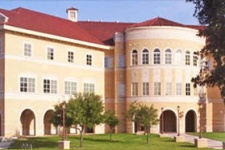 Rentech Solutions provides computer rentals to Kingsville. The computer industry is ever changing. Don't let your company get behind the technological arms race by purchasing computers that are only needed for a short term project. Rentech will provide state of the art computer rentals for your Kingsville company project and then retrieve them saving you inventory space and maintenance expense.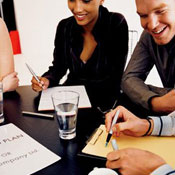 Rentech Solutions provides
fast and convenient laptop computer rentals
to Kingsville customers. Let us supply the technology for your next vacation or offsite conference. Rentech's experienced account managers can help tailor a laptop rental package to fit any company contingency. Renting a laptop in Kingsville is fast and economical. Speak to one of our dedicated account managers today.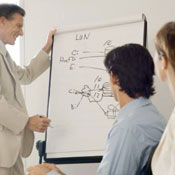 It is no secret that having the correct reliable equipment for your presentation is a huge key to your successful delivery. Don't use an inferior hotel or conference center projector rental. Call Rentech for a quality projector rental, screen and a full compliment of accessories in Kingsville. All our equipment is tested by an experienced Rentech Solutions technician, assuring dependable performance right out of the box.
When you rent AV equipment from Rentech Solutions, you'll receive superior gear, excellent terms and friendly 24 hour tech support. We supply
PA systems, wireless microphones, digital video cameras
and much more. An AV rental makes perfect sense for any occasion in Kingsville. We provide state of the art AV equipment without the headache of incompatible AV formats.
Multimedia Projector Rental
Hotels Serviced in Kingsville
Comfort Inn Kingsville
505 North Highway 77
Kingsville, TX 78363
Universities Serviced in Kingsville