Huntsville, Texas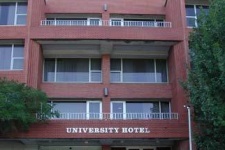 If you're planning a speaking engagement or product showing in Huntsville, call Rentech Solutions for hassle free AV rental delivery. We can present you with all the technology to ensure your AV rental needs are met. From cordless microphones to powered speakers, Rentech Solutions has
Huntsville AV rentals
covered. We offer AV rentals to receptions, parties and corporate events. Call for a friendly AV rental quote today.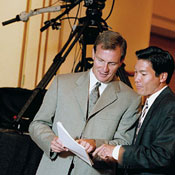 Rentech Solutions is the primary site for all your computer rental needs in Huntsville, Texas. We pride ourselves in providing customized answers to your equipment requests. We offer an extensive set of computer rental products backed by outstanding 24 hour customer service. Rentech would be proud to provide your company with the best in computer rentals and leasing in Huntsville.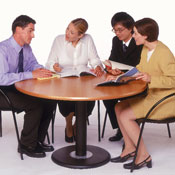 A laptop rental from Rentech Solutions can help you stay in touch while you travel. If you're like most people in the world today days, you don't want to be without internet access for very long. Let Rentech deliver a laptop rental to your Huntsville hotel or conference center so you can keep up with email and have access to all the important information the web provides.
Rentech Solutions services Huntsville for
top of the line LCD projector rentals
. Rentech has years of expertise that helps to deliver the proper lumen projector rental to Huntsville customers for business presentations. Our staff will provide outstanding support for your next presentation meeting. Our goal is to provide a quality projector rental product at affordable pricing. Call today for your next event in Huntsville.
Rent A Computer
Hotels Serviced in Huntsville
Holiday Inn Exrpress
201 West Hill Park Circle
Huntsville, TX 77340
Universities Serviced in Huntsville