Galveston, Texas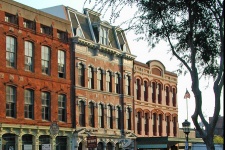 Rentech Solutions is Galveston's number one distributor of rental and short term computer leasing. We pride ourselves in offering the latest technology for your classroom training seminar or corporate undertaking whether you need one or one hundred computer rentals.
Renting a computer in Galveston
can increase your company's productivity while reducing overhead.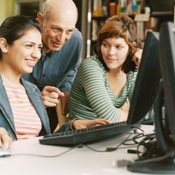 Rentech Solutions services Galveston customers with projector rentals for business or personal use. We deliver the highest quality LCD projectors along with screens and carts for your power point presentation, slide show, or collaborative demonstration. We even have a projector rental that'll attach to your TV to project your favorite sporting events. Call Rentech today to schedule your next
Galveston projector rental.

When you need to make an impact with your next presentation in Galveston, call Rentech Solutions for AV rental. We would be happy to provide an educated opinion of the proper AV rental for you to make a great impression. We provide microphones, speakers, DVD players, laser pointers and phenomenal plasma displays. Galveston AV rental customers will experience a professional company that appreciates the importance of their unique requirements.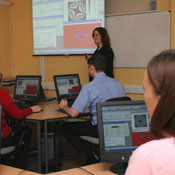 Galveston customers are realizing the convenience of Rentech Solutions one stop shop hassle free laptop rentals. We excel in providing pre-imaged and configured laptop rentals to corporate clients for their training classes and sales rallies. With years of experience in IT rental, Rentech has the ability to advise you on how to improve productivity for any laptop rental project in Galveston.
Lease Notebooks
Hotels Serviced in Galveston
Tremont House
A Wyndham Historic Hotel
2300 Ship's Mechanic Row
Galveston, TX 77550
Universities Serviced in Galveston