Fort Stockton, Texas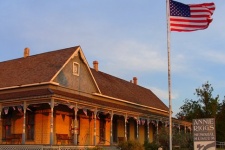 Need to rent a laptop in Fort Stockton? Rentech Solutions has what you need. One of our friendly account managers can assist you in
developing a laptop rental of any size.
Whether you need one laptop for travel or one hundred for a major corporate training seminar, we guarantee your laptop rental will be the right technology to suit your needs.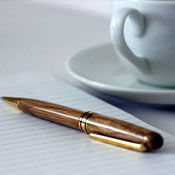 Rentech Solutions is Fort Stockton's number one dealer of
LCD projector rentals
. We have the high quality projectors available from industry leading manufactures. We'll make your presentation rise above your previous endeavors with a projector rental that will be top quality, arrive on time and at be a great value. A projector rental is also a great idea for a class reunion in Fort Stockton. Wouldn't it be great to project senior class pictures from twenty years ago?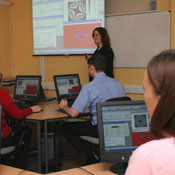 Rentech Solutions provides state of the art computer rentals to Fort Stockton customers. We specialize in supplying short notice conventions and corporate training events as well as temporary office set ups. Rentech's years of experience in the computer rental market can help you when you have a special event coming up. Call us to discuss the parameters your next Fort Stockton computer rental project.
Obtaining an AV rental in Fort Stockton used to be an uphill battle. Clean, quality, professional AV rentals are now available from Rentech Solutions. We are your one stop shop for PA systems, plasmas, microphones and more. We deliver the best gear and our service is second to no one in our line of work. We offer 24 hour set up and operation service. We'll do whatever is necessary to make things perfect with your Fort Stockton AV rental.
Rent Computers
Hotels Serviced in Fort Stockton
Holiday Inn Express
1308 North US Highway 285
Fort Stockton, TX 79735
Universities Serviced in Fort Stockton