Del Rio, Texas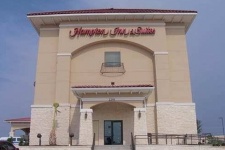 A laptop rental can make business and personal travel in the Del Rio area easy. Rentech Solutions has high quality laptops available to meet your ever changing schedule. Technical support for a Rentech laptop rental is always a courteous phone call away and free of charge. Try Rentech solutions and experience our 100% satisfaction pledge today.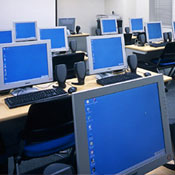 Rentech Solutions is Del Rio's one stop distributor for computer rentals. We offer state of the art technology from IBM, Dell and HP. Our friendly employees, and cost effective computer rental solutions will deliver the technology you request in an expedient manner. Call Rentech Solutions to get an edge on the business competition in Del Rio, Texas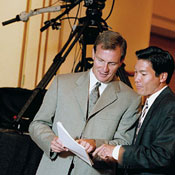 Rentech Solutions can deliver the
perfect projector rental
for your presentation at reasonable cost backed by 24 hour friendly tech support in Del Rio. When using Rentech you can typically get a higher quality projector for a week for what would be charged by a hotel based rental company for a single days usage. Call Rentech Solutions for your next Del Rio projector rental.
Need to rent audio visual equipment in Del Rio? Call Rentech Solutions for AV rental. One of our friendly and knowledgeable account supervisors will help you choose the right system to meet your needs. We have Pa systems, microphones, mixers, camcorders and DVD players available for rental. Del Rio AV rentals are an easy and economical way to approach the needs of your special event.
Leasing Computers
Hotels Serviced in Del Rio
Del Rio Executive Inn
2000 Veterans Boulevard
Del Rio, TX 78840
Universities Serviced in Del Rio
Southwest School Of Business And Technical Careers
801 S Main St
Del Rio, Texas 78840