Corpus Christi, Texas

Rentech Solutions supplies
computer and technology rentals in Corpus Christi, Texas
. We specialize in computer rental, laptop rental, projector rental and audio visual rental. Rentech is here to assist with setting up trade show exhibits, conventions and conferences. We supply only top name brand merchandise from Sony, Dell, Mackie, JVC and more. Rentech maintains a large inventory of specialty items so that Corpus Christi customers can always obtain leading edge technology without the hassle and expense of retaining their own inventory. We also pride ourselves in giving tremendous customer support for technical questions, set up assistance and operations. Our account managers have years of know how in the computer rental industry. Let us help structure the technology for your next undertaking in Corpus Christi, Texas.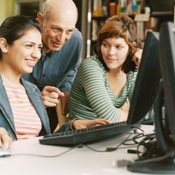 Computer rental and leasing in Corpus Christi is our specialty. Rentech has hundreds of laptop and notebook computer rentals available for training events. Our corporate clients enjoy the speed and economy that Rentech provides. We preinstall all your necessary software so that your computer rentals are ready to go. There's no need to worry about privacy or security either. At Rentech, we completely delete all our hard drives upon their return and reinstall the operating system before the rentals are sent out again. You can feel free to install anything you wish on our laptop rentals. Notebook rental is a convenient way to stay in touch when you are away from your desk. Vacationers and traveling professionals make quick use of laptop rentals. Rentech also provides leasing agreements for students, professors or consultants. Lease a notebook for the school year or for the duration of a business project. Call Rentech to handle your computer lease or
laptop rental in Corpus Christi, Texas
.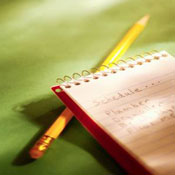 Call Rentech Solutions for the best in
LCD projector rental
. We offer top quality Epson, Viewsonic, Sanyo and Infocus projector rentals to Corpus Christi customers. When planning your next PowerPoint presentation or offsite meeting in Texas, look no further. When you lease a projector from Rentech you are receiving top of the line equipment at excellent rates with convenient terms. Rentech also stocks a large variety of insta theatre screens for Corpus Christi customers. We can provide you with the 4 foot insta theatre or the 10 foot by 10 foot fast fold auditorium screen. Whether you are setting up in a small meeting room or a trade show convention we have the projector rental equipment to help make your presentation come out clean and professional. We provide the right projector rental to get your Corpus Christi exhibit up and running.
An
AV rental in Corpus Christi
is the best way to get professional results without spending thousands of dollars for a one day event. Special occasions such as weddings, retirement parties and company picnics require an added touch. AV rentals are perfect for adding pizzas to nearly any occasion. Plasma display rentals are quickly becoming a fashion for sports parties and gaming events. Corpus Christi businesses could benefit from the use of AV rentals when they are expecting an influx of traffic. Restaurants rent plasma HDTV's to make sure each client has a front row seat. Call a Rentech account manager to discuss your next event that requires AV rentals in Corpus Christi.
Leasing Computers
Conventions Serviced in Corpus Christi
Bayfront Plaza Convention Center
1901 North Shoreline Drive
Corpus Christi, TX 78401
Hotels Serviced in Corpus Christi
Omni Corpus Christi Hotel - Bayfront & Marina Tower
900 And 707 North Shoreline Drive
Corpus Christi, TX 78401
Universities Serviced in Corpus Christi