Belton, Texas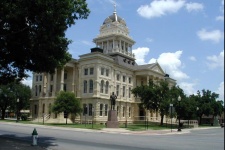 When you are planning for your next fundraiser or company trade show, consider how an
AV rental from Rentech Solutions
could accent your event. We can provide a microphone and powered speaker system to address audiences of all sizes. A plasma display can be an excellent visual aid at your next conference. Call Rentech before your next event in Belton, and we'll provide all the AV rental items needed to address prospective clients.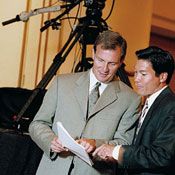 Rentech Solutions is the leading supplier of
quality computer rentals in Belton
, Texas Call us before your next company computer expenditure. We can set up a complete training facility with computers and wireless networking. We will also install all your requested software before delivery to save you time and money. Let Rentech help with your next Belton computer rental deal.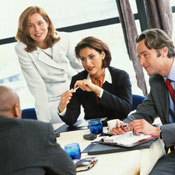 Laptop rentals in Belton are quickly becoming a standard way of providing temporary technology. A laptop from Rentech Solutions allows you to keep in touch while you're away from the office. We can deliver a state of the art laptop to your final destination for your sales meeting or we can handle orders of multiple laptop rentals for offsite corporate seminars and conferences. Call Rentech to discuss your next Belton laptop rental project.
Rentech Solutions provides quality LCD projector rentals to Belton customers. Our projectors are just the thing for traveling sales presentations. With a seven foot viewing screen, we can make your next power point delivery something that can't be ignored. Discuss your next projector rental in Belton with one of our account managers and see what kind of projector suits your needs best
Renting Projectors
Hotels Serviced in Belton
La Quinta Inn Suites Belton
229 West Loop 121
Belton, TX 76513
Universities Serviced in Belton